Xia: Dev Kit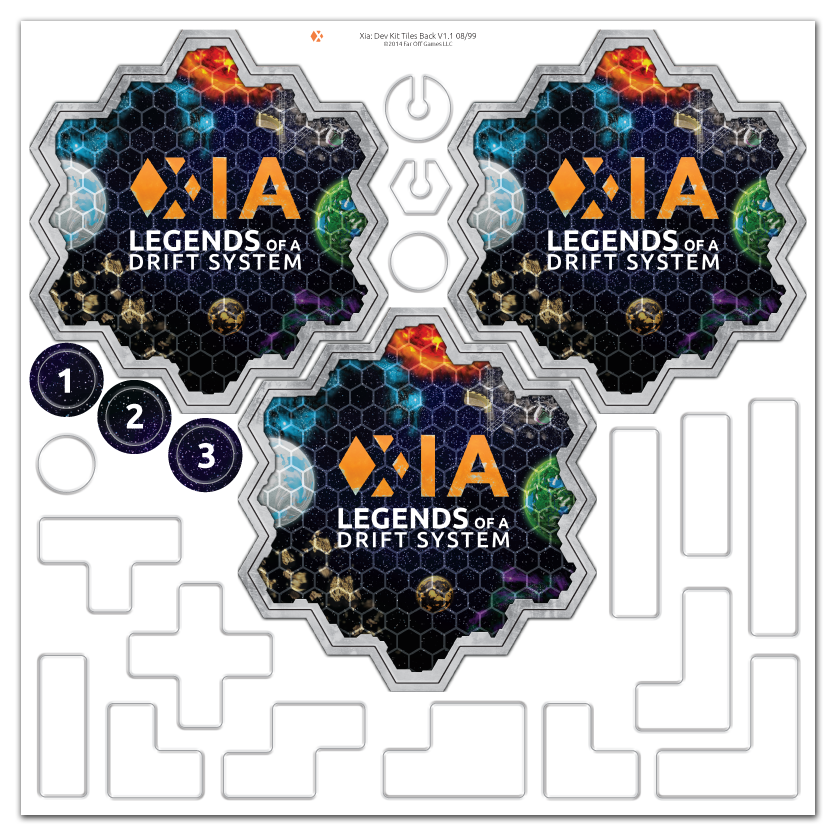 Xia: Dev Kit
The Xia: Dev Kit is to allow you to create great looking modifications to Xia, that work and look like the production game. The Dev Kit includes:
3 Sector Tiles - Backside printed with the same artwork as the production tiles - front side printed with an empty star-scape and plain hex grid. These are for you to modify and add your own ideas to the front side. Your creations will have the same weight and feel as the rest of the game. The backside is the same as production, so when they are in the tile deck you can't tell the home-made one from the rest!
If you're not into making your own things, you can always just use these blanks as empty space in Xia, making your game that much bigger!
12 Blank Outfit Tiles: These are made from the same punchboard material as the original game - allowing you to create your own modifications that are the same size, shape, and weight as the originals.
3 Exploration Tokens: These tokens are numbered 1-3 and are useful for playing or creating modifications.
For more information, visit the BGG listing.
In stock, ready to ship

Inventory on the way