When I Dream: Bonus Cards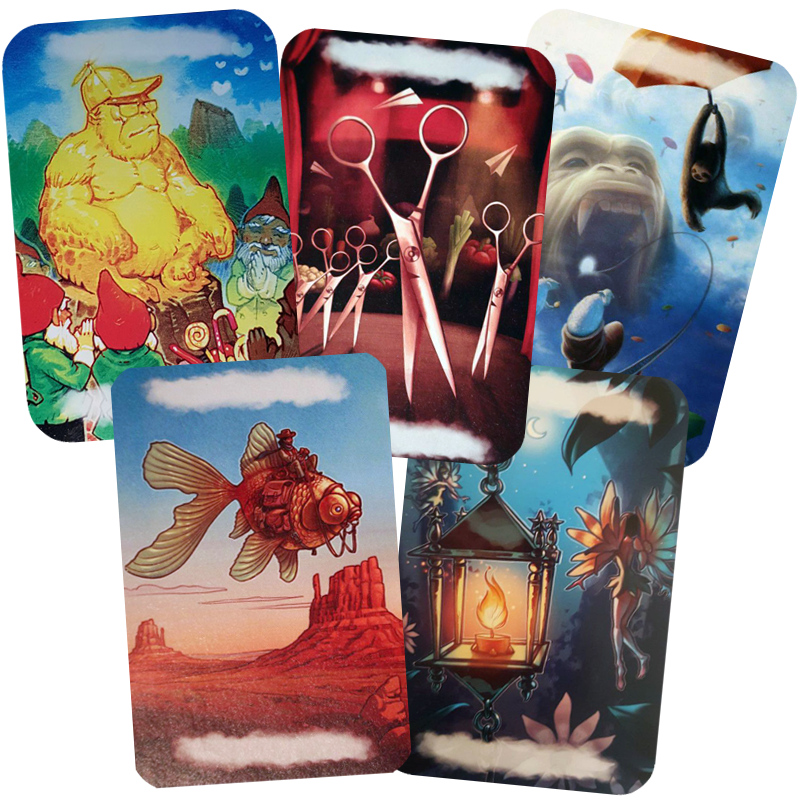 When I Dream: Bonus Cards
Five bonus cards for When I Dream, one of which has been published as a promo in spielbox 5/2017 and Tabletop Gaming 12/2017. As a set, all cards were part of the pledge level for backing the Dice Tower 2018 Kickstarter campaign.
One shows a candle-lit lantern and a fairy on one side and tiny animals in a spaceship surrounded by floating astro-bunnies strawberries on the other side. The others show a vampire monkey and Death at girl's tea party, dancing scissors and a house on robot legs, a golden monkey surrounded by dwarves and a girl among hedgehogs, a saddled fish flying over a desert and a ghost riding a motorcycle.
The cards come without texts and are therefore language independent.
For more information, visit the BGG listing.
In stock, ready to ship

Inventory on the way