Wavelength: Dice Tower 2021 Promo Pack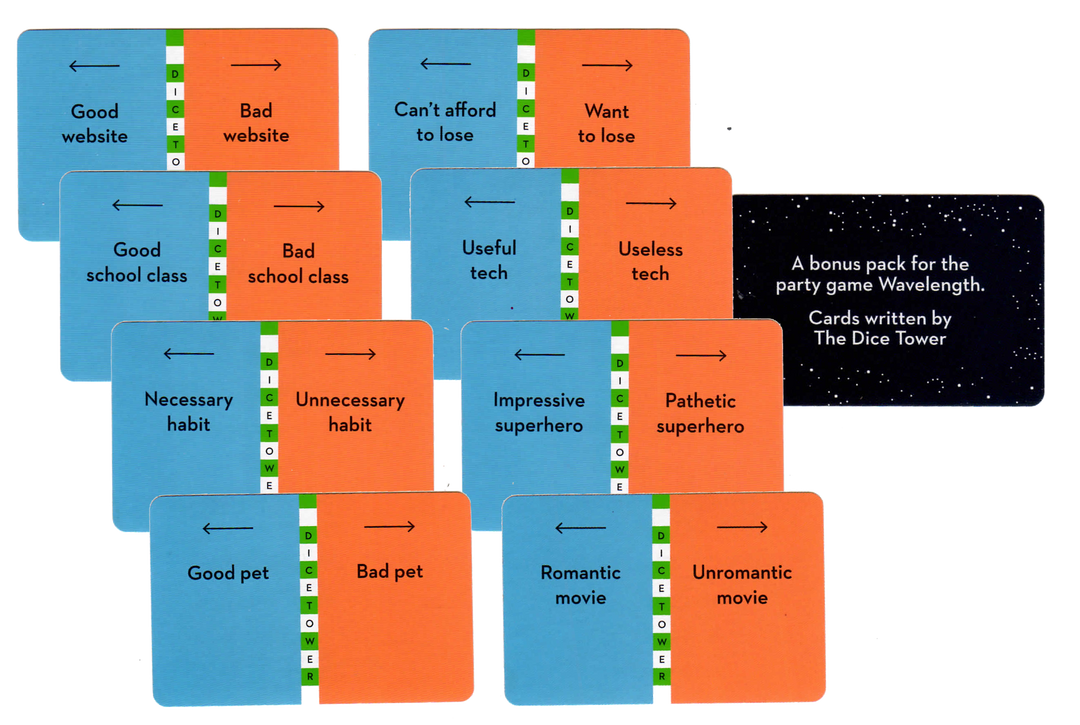 Wavelength: Dice Tower 2021 Promo Pack
Originally available as part of Pack A from the Dice Tower 2021 Kickstarter campaign.
A pack of 8 new cards (and 1 title card) for Wavelength, created by the Dice Tower team!
Cards include:

Good Game/Bad Game
Cooperative Game/Competitive Game
Best Pie/Worst Pie
Tiny Game/Huge Game
Short Game/Long Game
Boring Movie/Exciting Movie
Good Hot Dog Condiment/Bad Hot Dog Condiment
Necessary Clothing/Unnecessary Clothing
For more information, please refer to the BGG listing.
Part of The Dice Tower collection. The majority of the proceeds of this item return directly to The Dice Tower.
In stock, ready to ship

Inventory on the way