Völuspá: Lightning Bolt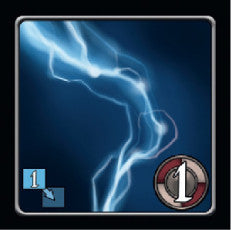 Völuspá: Lightning Bolt
Völuspá: Lightning Bolt is a six-tile expansion for the Völuspá base game or for the base game and Saga of Edda expansion. Just as the gods use lightning to zap their enemies, when you add a lightning bolt tile to the playing area, you zap a tile in play and replace it with the lightning bolt, scoring that line at the same time.
For more information, please refer to the BGG listing.
Part of The Dice Tower collection. The majority of the proceeds of this item return directly to The Dice Tower.
In stock, ready to ship

Inventory on the way