Valeria: Card Kingdoms – The Tower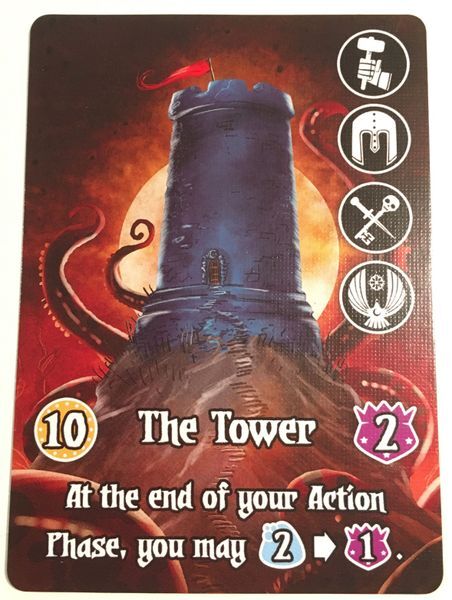 Valeria: Card Kingdoms – The Tower
The Tower is a  promo card originally offered through Dice Tower's Season 13 Indiegogo campaign. It's a new domain card that costs 10 gold and provides 2 VP at end game. 
Ongoing ability: At the end of your Action Phase, you may convert 2 Magic into 1 VP
For more information, see Tower BGG Listing.
Regular price
$500
$5.00
Sale price
$150
$1.50
Save 70%
In stock, ready to ship

Inventory on the way