Valeria: Card Kingdoms – Expansion Pack #05: Monster Reinforcements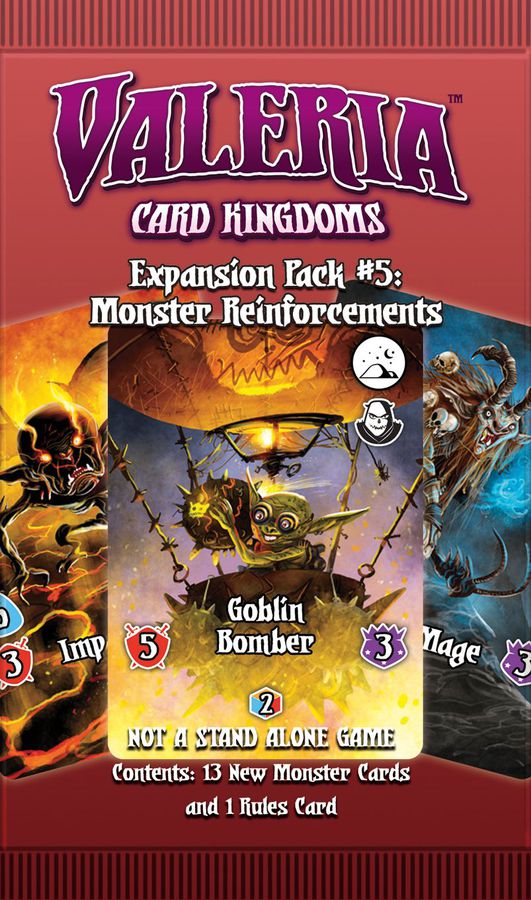 Valeria: Card Kingdoms – Expansion Pack #05: Monster Reinforcements
This expansion adds 13 new monsters (One new monster for every existing stack of monsters) to add a new level of difficulty to Valeria: Card Kingdoms!
This expansion was the $100k stretch goal for the 2016 Valeria: Card Kingdoms – Flames & Frost Kickstarter, however the funding goal was not reached.
It next became available as an add-on in the Pledge Manager for that campaign around Dec'16/Jan'17.
his eager young Knight wields a sharp spear and spiked chain mace against the foes of Valeria. Potion "grenades" tied to her armor are her secret weapon.
This expansion was included in the Kickstarted expansion, Flames and Frost.
For more information, visit the BGG listing.
In stock, ready to ship

Inventory on the way