Vagrantsong: Dice Tower 2022 Promo Cards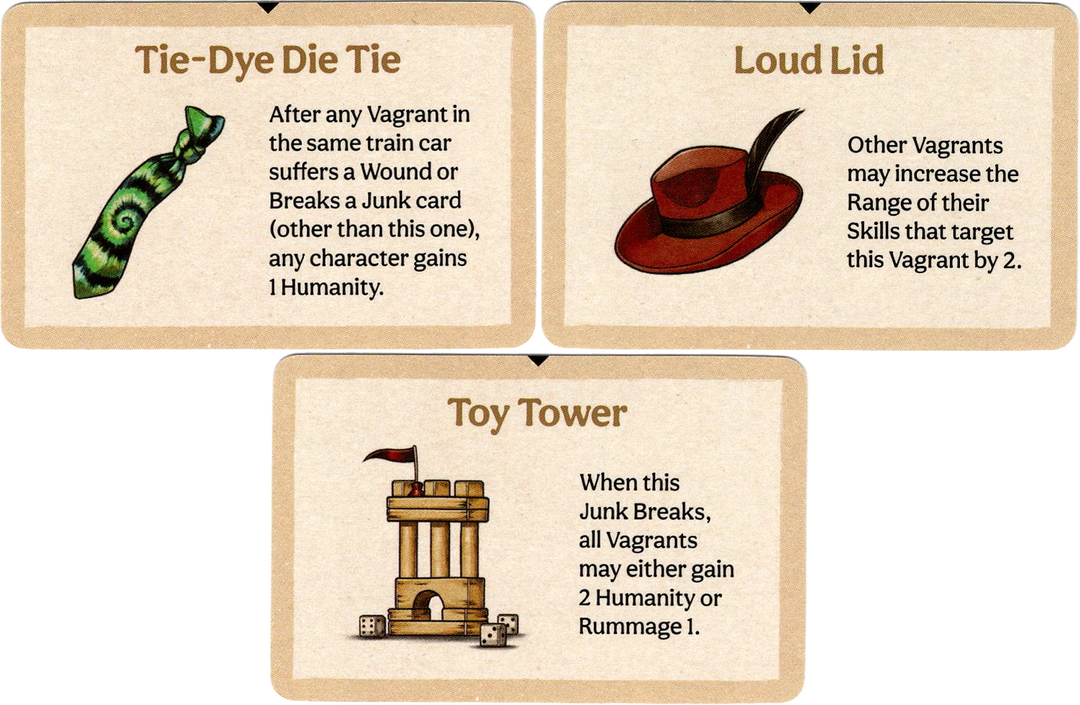 Vagrantsong: Dice Tower 2022 Promo Cards
Originally available in pack C of the Dice Tower 2022 Kickstarter campaign.
Three new Junk Cards to add to the Junk Deck:
Tie-Dye Die Tie - After any vagrant in the same train car suffers a wound or breaks a junk card (other than this one), any character gains 1 humanity
Toy Tower - When this junk breaks, all vagrants may either gain 2 humanity or rummage 1
Loud Lid - Other vagrants may increase the range of their skills that target this vagrant by 2
For more information, please refer to the BGG listing.
** Part of The Dice Tower collection. The majority of the proceeds of this item return directly to The Dice Tower.
In stock, ready to ship

Inventory on the way