Tiny Epic Tactics: Lanterns Mini Expansion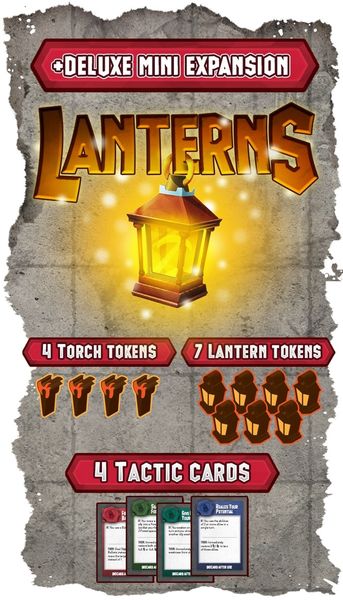 Tiny Epic Tactics: Lanterns Mini Expansion
The Lanterns mini-expansion adds a 'pick up and deliver' like mechanism to Tiny Epic Tactics furthering the options and replayability of the game. During the game's setup, each village is given an unlit lantern (backside of the token). When a player sends one of their heroes through a portal (cave) they come out with a torch. A player can only have one of their heroes holding a torch at any given time. If a hero takes damage while holding a torch, the torch goes out. If a hero brings a torch to a village and lights the lantern of that village, the player who controls that hero collects the lantern for victory points at the end of the game.
Note: This mini expansion is packaged inside the Deluxe Edition via Kickstarter. 
For more information, visit the BGG listing.
Regular price
$800
$8.00
Sale price
$400
$4.00
Save 50%
In stock, ready to ship

Inventory on the way