Tainted Grail: Forever Autumn Promo Cards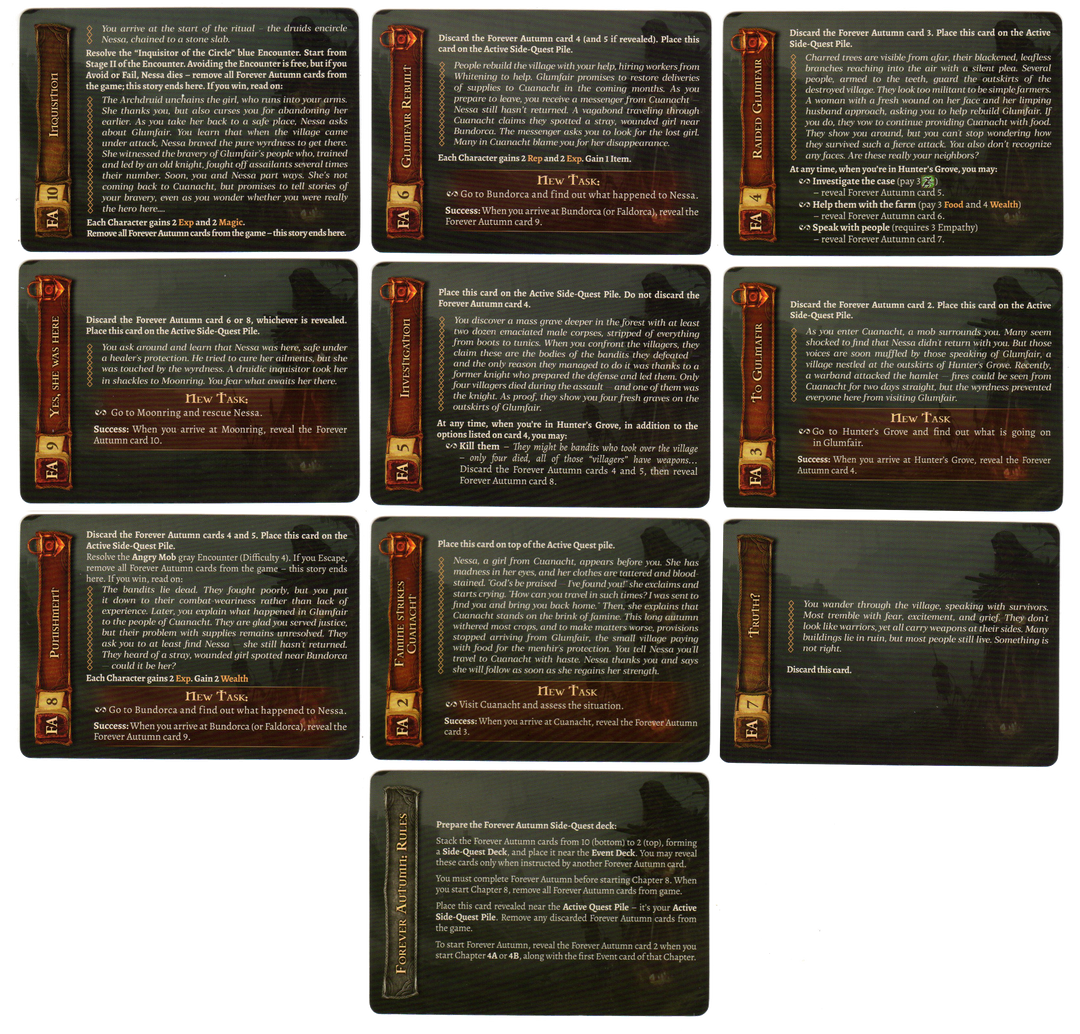 Tainted Grail: Forever Autumn Promo Cards
Tainted Grail: Forever Autumn: This promo deck adds a new side quest to the first Campaign: Fall of Avalon! Broken circle of seasons threatens your home, Cuanacht Farmhold, with starvation! Find out what has happened in the village of Glumfair and uncover its secret...

Contents: 1 Rules card and 9 new Story Event cards with a new side quest which may be completed before you start Chapter 8 of the main story!
For more information, visit the BGG listing.
In stock, ready to ship

Inventory on the way