Streets: Dice Tower 2021 Promo Tile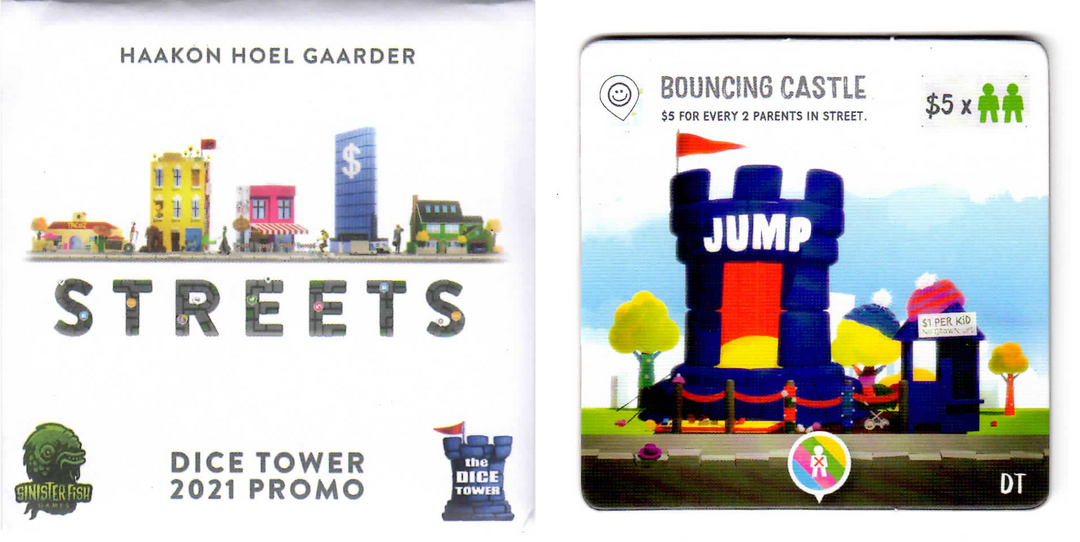 Streets: Dice Tower 2021 Promo Tile
This promo was originally released in the Promo Pack B for the Dice Tower 2021 Kickstarter.
This adds a Wild tile to the game. The Bouncing Castle gives $5 for every 2 parents in the street. After stage 2 of setup, remove 1 random "wild" tile from the stack, then shuffle this tile into the stack.
For more information, please refer to the BGG listing.
Part of The Dice Tower collection. The majority of the proceed of this item return directly to The Dice Tower.
Regular price
$1000
$10.00
Sale price
$500
$5.00
Save 50%
In stock, ready to ship

Inventory on the way