Star Realms: Disposal Bot Promo Card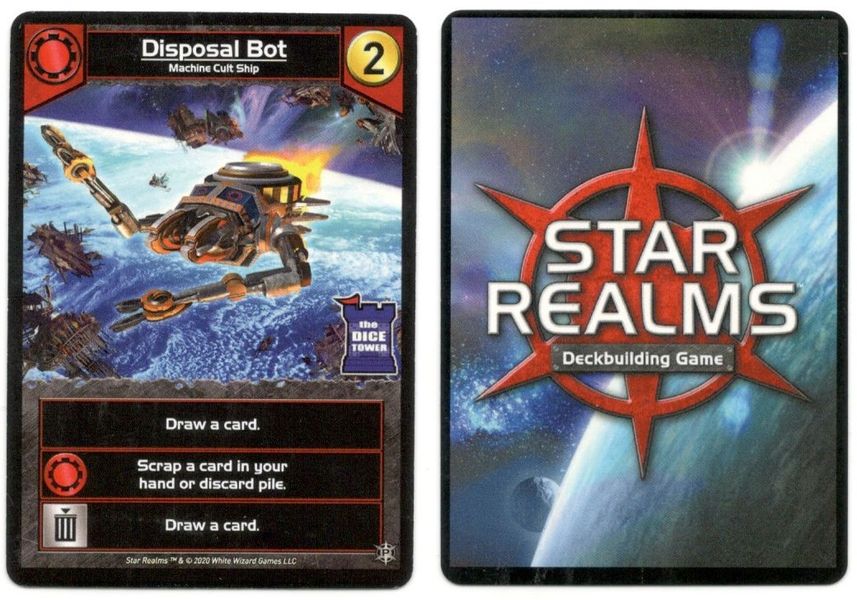 Star Realms: Disposal Bot Promo Card
Available as part of the 2020 Dice Tower Kickstarter Discoverers Pack. This listing is for a single card.
Disposal Bot:
Machine Cult Ship
Cost: 2
Ability: Draw a card.
Ally Ability: Scrap a card in your hand or discard pile.
Scrapping Ability: Draw a card.
For more information, visit the BGG listing.
For balanced play, Wize Wizard Games has indicated the following quantity be purchased, based on the 
symbol on the card - 
 - Qty =1; 
 - Qty =2; 
 - Qty =3
Part of The Dice Tower collection. The majority of the proceeds of this item return to The Dice Tower.
In stock, ready to ship

Inventory on the way