Saboteur: Brettspiel Adventskalender 2016 Promo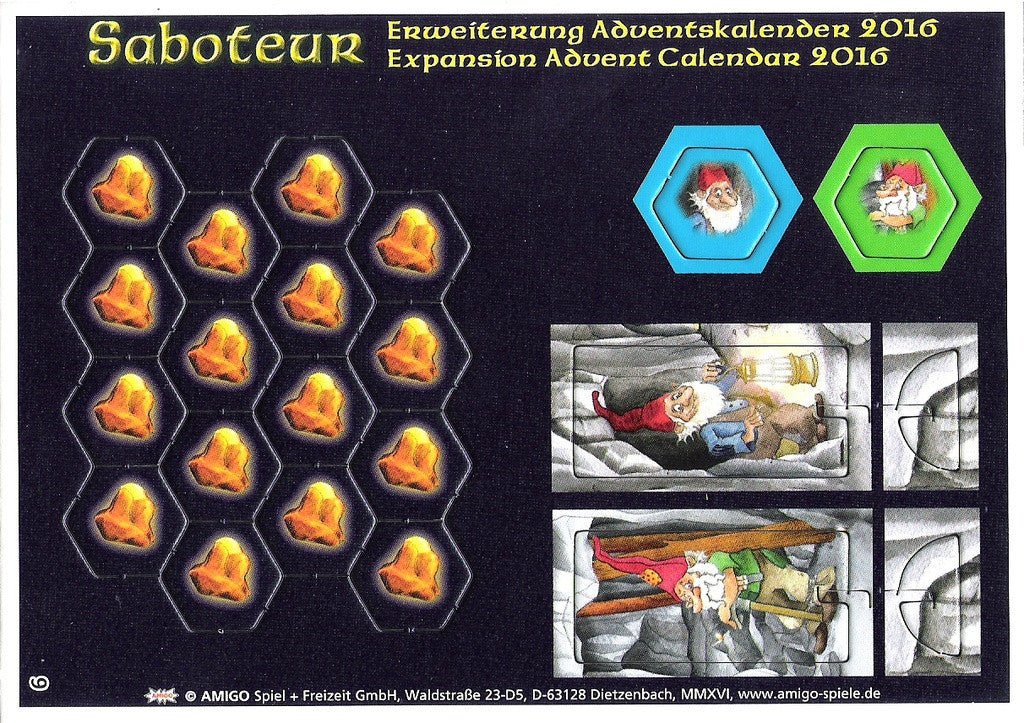 Saboteur: Brettspiel Adventskalender 2016 Promo
Contained in Brettspiel Adventskalender 2016 for Day 9.
Includes: 2 dwarfs w/ bases, 2 dwarf tokens, and 16 gold nuggets (worth 1 gold each)
Setup:
Each player receives 1 gold nugget at the beginning of the game. Place the dwarves and their tokens within easy reach of all players.
Rules:
Adds an extra action to the game - Discard 1 card from your hand and place a dwarf in the tunnel. For each dwarf only one player can choose this action each round.
Placing a dwarf - place it at the end of a path that can be continued. The dwarf blocks all players from continuing that path.
If you want to continue the path where a dwarf has been placed, you have to pay 1 gold. Give the gold to the player that placed that dwarf there.
At the end of the game, each gold nugget is worth 1 gold.
For more information, visit the BGG listing.
In stock, ready to ship

Inventory on the way