Robinson Crusoe: Adventure on the Cursed Island – Secret Trait Cards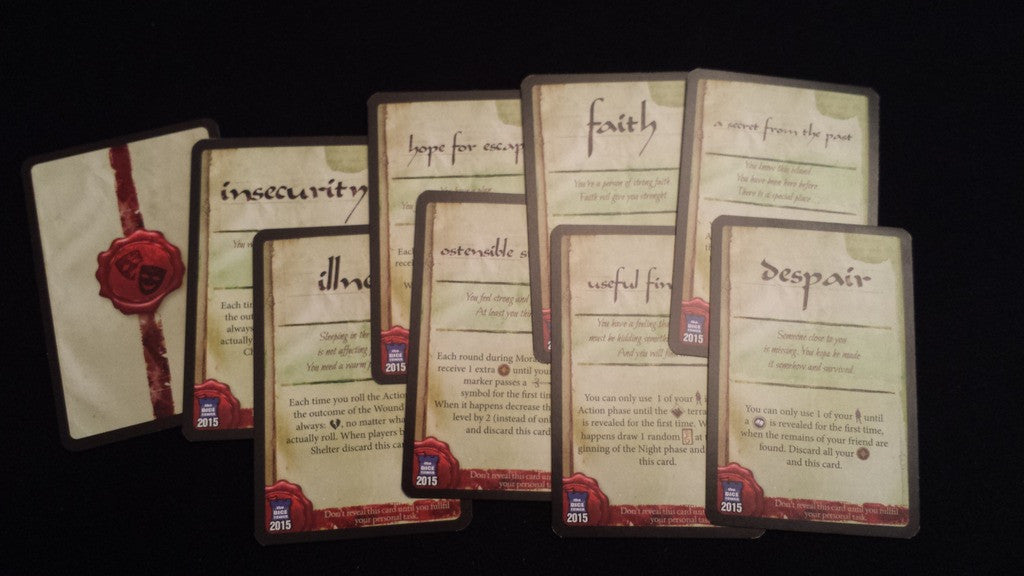 Robinson Crusoe: Adventure on the Cursed Island – Secret Trait Cards
Nine cards to add to your Robinson Crusoe game to make it a bit more challenging. These were originally made available as a Dice Tower 2015 Kickstarter reward.
Rules for Secret Trait Cards: Use these cards if you want to make the game a little harder. Before the game, one player receives a random Secret Trait card. He must obey the rules on the card, but he cannot reveal it until he meets the conditions from the cards. Note! If you are playing with regular Trait cards, one player can have both a Trait card and a Secret Trait card.
For more information, visit the BGG listing.
In stock, ready to ship

Inventory on the way