Port Royal: Instructor Promo Set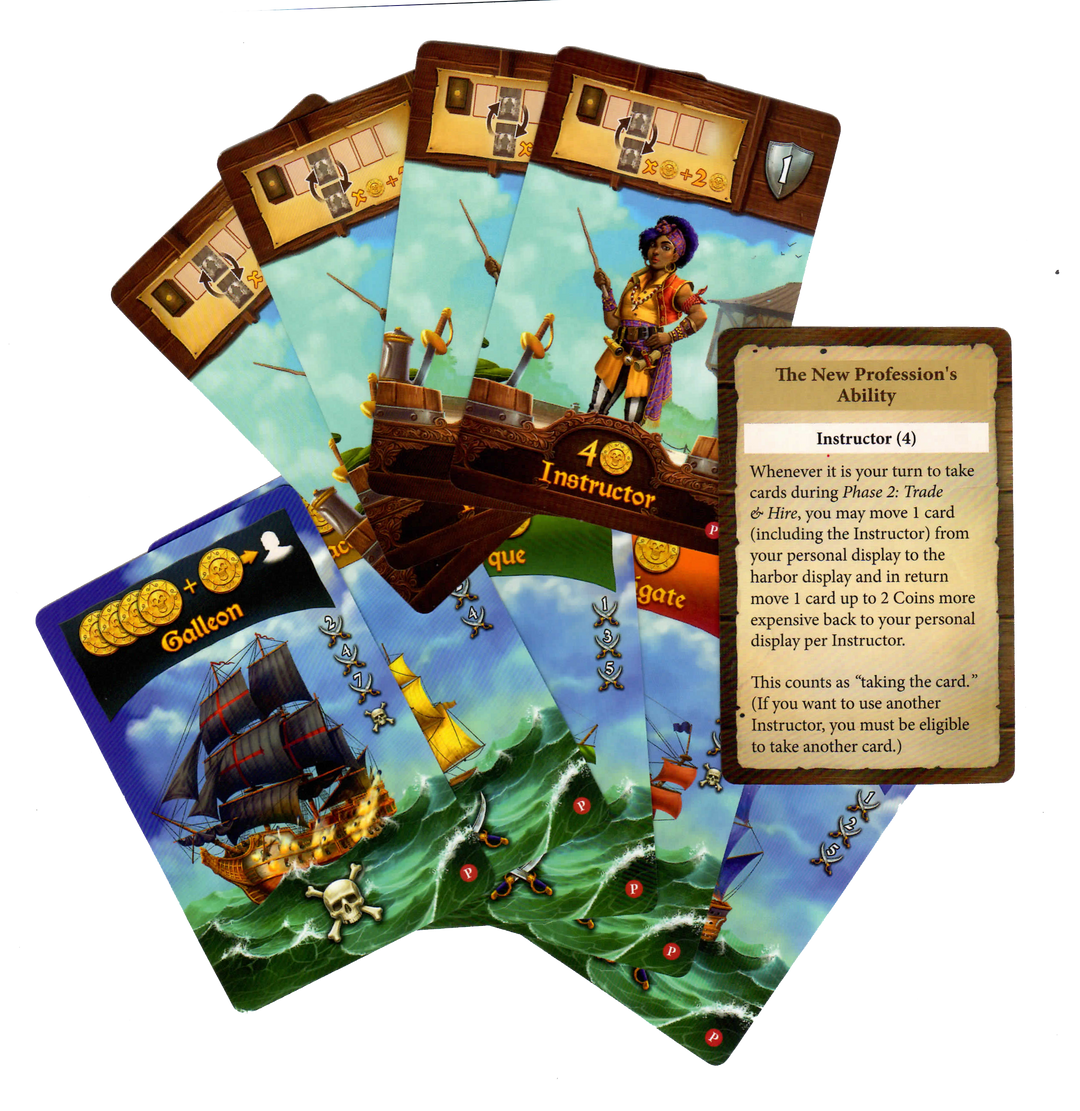 Port Royal: Instructor Promo Set
The Instructor is a promo card pack consisting of 9 cards (4x Person card Instructor, 5x Ships) that can be played together with the Port Royal Big Box. In addition, the marked playing cards from Port Royal: Unterwegs!, all playing cards of the expansion Just One more Contract and the promo card "Player" can also be added to the game.
The ability of the new person (The Instructor) allows you to swap in the Trade & Hire phase. You can put 1 card per instructor from your own display (including the instructor) into the harbor display and put 1 card from the harbor display, which is at most 2 more expensive, into your own display in exchange.
An effect from the expansion Just One More Contract is available on two of the new Ships. in addition to the 3 Coins gained when taking this Ship, one other player of your choice also gains 1 Coin. (As usual, the Coins are taken from the Play deck, and you must also pay the active player 1 Coin if you are not the active player.)
—description from the publisher
For more information, please refer to the BGG listing.
In stock, ready to ship

Inventory on the way