Pie Town: Special Order Micro Expansion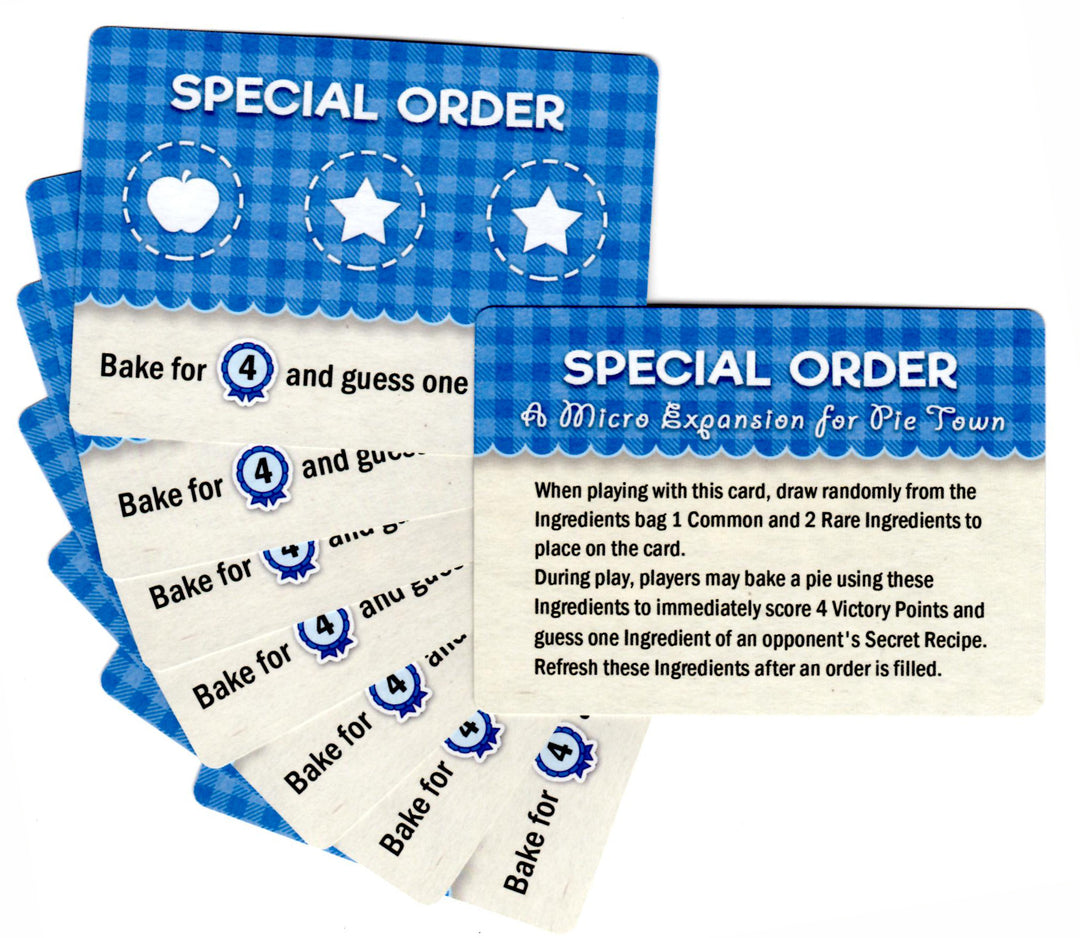 Pie Town: Special Order Micro Expansion
The Special Order Card is a micro expansion for Pie Town. This set of 8 identical special order cards were part of the 2018 Dice Tower Kickstarter fundraiser.

Card Text: When playing with this card, draw randomly from the ingredients bag 1 Common and 2 Rare Ingredients to place on the card. During play, players may bake a pie using these Ingredients to immediately score 4 Victory Points and guess one Ingredient of an opponent's Secret Recipe. Refresh these ingredients after an order is filled.

For more information, please refer to the BGG listing.
**Note - Part of The Dice Tower collection. 100% of the proceeds of this item return to The Dice Tower **
In stock, ready to ship

Inventory on the way