Paper Tales: The Relic Foil Cards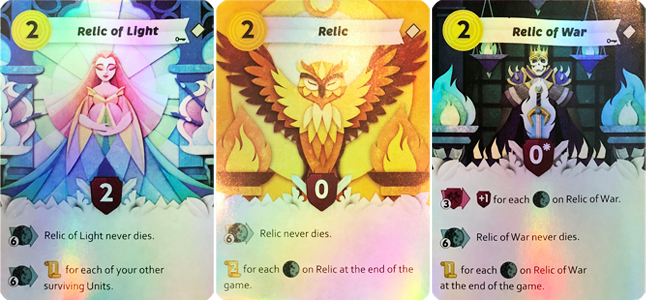 Paper Tales: The Relic Foil Cards
Paper Tales: The Relic Foil Cards are three unit cards which can be used with Paper Tales and Paper Tales: Beyond the Gates. 
The cards are: Relic, Relic of Light and Relic of War.
Originally, the non-foil version of Relic was found in the base game of Paper Tales. Relic of Light and Relic of War will be found in the expansion Paper Tales: Beyond The Gates in non-foil format.
These new foil versions can be used as replacements to those cards in their original format, or saved as collectible versions of these cards. They will not be reprinted.
For more information, visit the BGG listing.
Regular price
$600
$6.00
Sale price
$300
$3.00
Save 50%
In stock, ready to ship

Inventory on the way