Pandemic: Promo Roles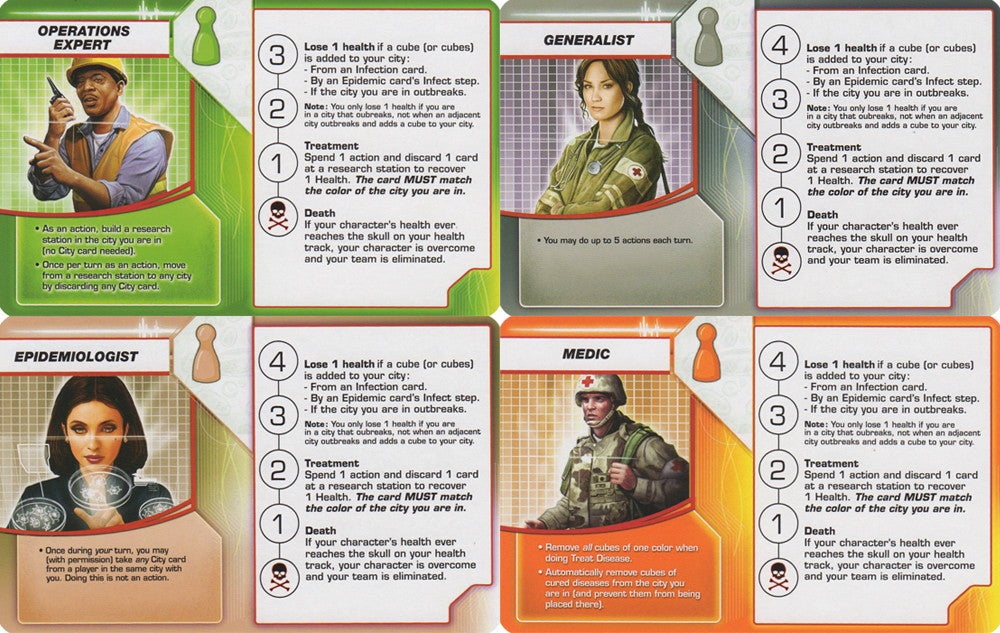 Pandemic: Promo Roles
Pandemic: Promo Roles is a two-card promo featuring for use with Pandemic. Each card is double-sided, meaning there are four roles included, two of which you can use in any given game.
Card 1: Epidemiologist and Operations Expert
Card 2: Generalist and Medic
The key difference with these promo characters is they lose health when cubes are added to the city they are in, or if the city they are in outbreaks. If all four health of a promo character is ever exhausted, the players lose the game. This increases the difficulty of the game.
For more information, visit the BGG listing.
Regular price
$500
$5.00
Sale price
$300
$3.00
Save 40%
In stock, ready to ship

Inventory on the way