On The Underground: Street Fair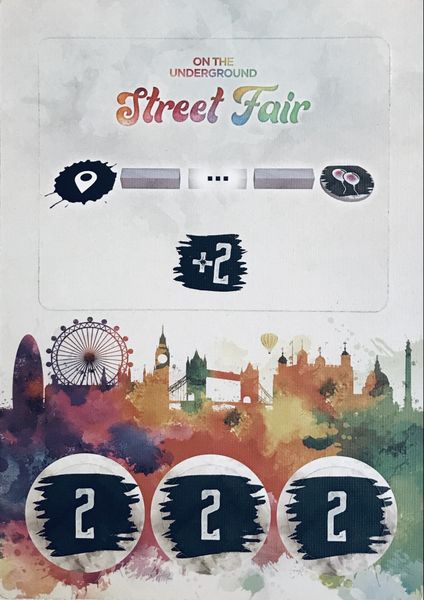 On The Underground: Street Fair
Available as part of the 2020 Dice Tower Kickstarter Builders Pack.
Setup: Before setting up the game, randomly draw 3 Destination cards, and place a Street Fair tile in each of the stations they show. Shuffle those cards back in the deck.
Gameplay: When placing Track tokens, a player scores 2 points whenever they connect a station with a Street Fair tile with the Passenger start station using the same line.
For more information, visit the BGG listing.
Part of The Dice Tower collection. The majority of the proceeds of this item return to The Dice Tower.
In stock, ready to ship

Inventory on the way