Muse: Dice Tower 2018 Kickstarter Promo Pack + Factory card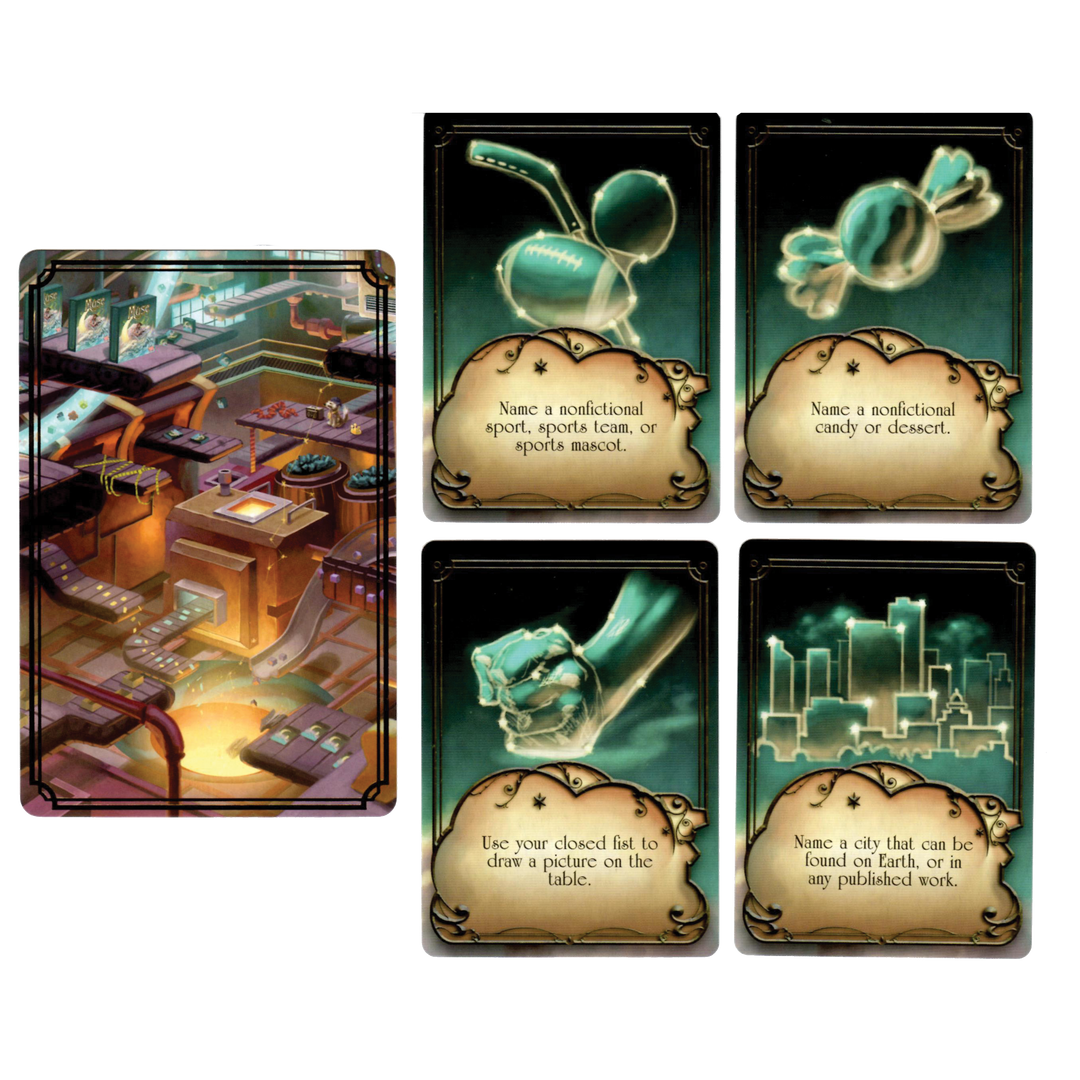 Muse: Dice Tower 2018 Kickstarter Promo Pack + Factory card
2018 Kickstarter Promo Pack - Originally available as part of the Dice Tower 2018 Kickstarter campaign. Includes 4 Clue Cards:

Name a nonfictional sport, sports team, or sports mascot.

Name a nonfictional candy or dessert.

Use your closed fist to draw a picture on the table.

Name a city that can be found on Earth, or in any published work.
Factory Card - A single promo card for the game Muse. It has some gold foil on parts of the card, unlike all the cards in the base game. This card is added to the deck of other masterpiece cards for added variety. The promo was included separately from the base game for free by some FLGS's.
Note - Part of The Dice Tower collection. The vast majority of the proceeds of this item return directly to The Dice Tower.
In stock, ready to ship

Inventory on the way