Millennium Blades: Destruction Dinosaur Promo Card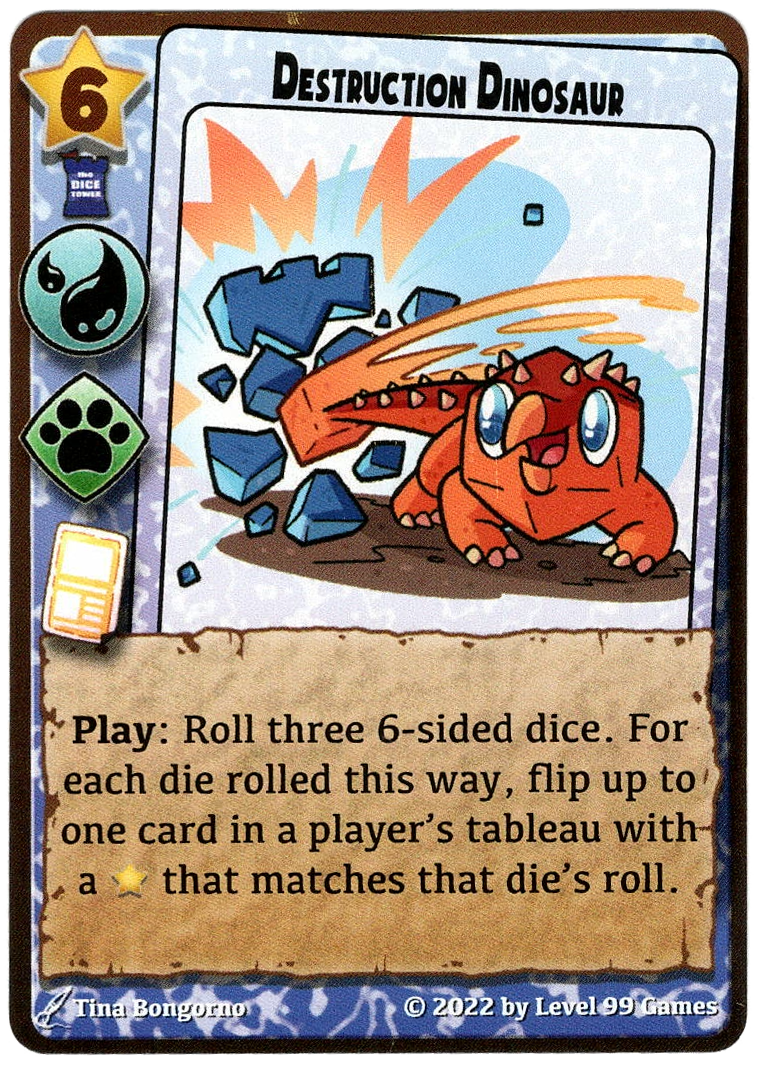 Millennium Blades: Destruction Dinosaur Promo Card
Originally available in pack C of the Dice Tower 2022 Kickstarter campaign.
Text says:
Play: Roll three 6-sided dice. For each rolled this way, flip up to one card in a player's tableau with a star number that matches that die's roll.
For more information, please refer to the BGG listing.
** Part of The Dice Tower collection. The majority of the proceeds of this item return directly to The Dice Tower.
In stock, ready to ship

Inventory on the way