Millennium Blades: BoardGameGeek Mini Expansion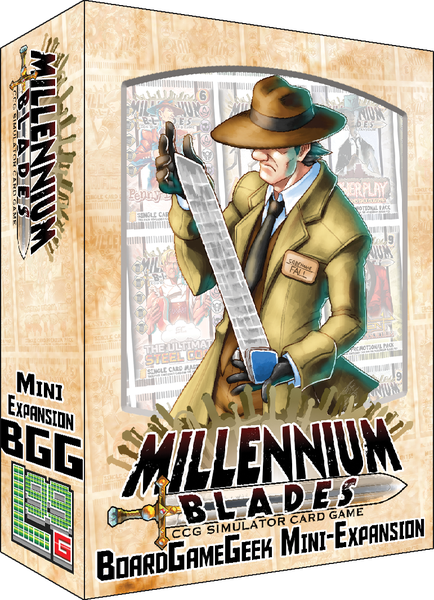 Millennium Blades: BoardGameGeek Mini Expansion
Contains 27 additional cards for Millennium Blades, including two sets with a board game theme.
The Kartes des Jares Premium set and Bro'kin's Best Master set give you a variety of cards and effects inspired by popular board games! Use The Blades to gain the power to duel and clash with players every turn! The Galactic Trendsettlers will help you turn your RP into a variety of resources, including RP! The Sanctuary Deck Box lets you remove useless cards from your deck and gain RP in the process!
This mini-expansion also contains an additional card for the Millennium Masters set from the base game as well as an additional card for Bro'kin's Best! Pay tribute with enough Stars to Eeuroe the Kingmaker and gain his friendship for victory points! Fishy Boat: Legacy adds a new version of Fishy Boat with a legacy element!
For more information, visit the BGG listing.
Regular price
$1000
$10.00
Sale price
$500
$5.00
Save 50%
In stock, ready to ship

Inventory on the way