Magnificent, The: Dice Tower 2021 Promo Cards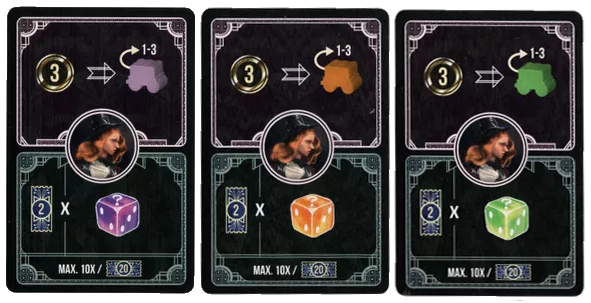 Magnificent, The: Dice Tower 2021 Promo Cards
Each master card will have as a bonus that for 3 coins you can move the wagon 1 to 3 spaces and the card scoring is 2 VP for each pip of a certain die color.
Each master card will be for one specific color (as well wagon as die): green, orange or purple.
Originally available as part of Pack E from the Dice Tower 2021 Kickstarter campaign.
For more information, please refer to the BGG listing.
Part of The Dice Tower collection. The majority of the proceeds of this item return to The Dice Tower.
In stock, ready to ship

Inventory on the way