Mage Wars: Dice Tower 2014 Non-Kickstarter promo card set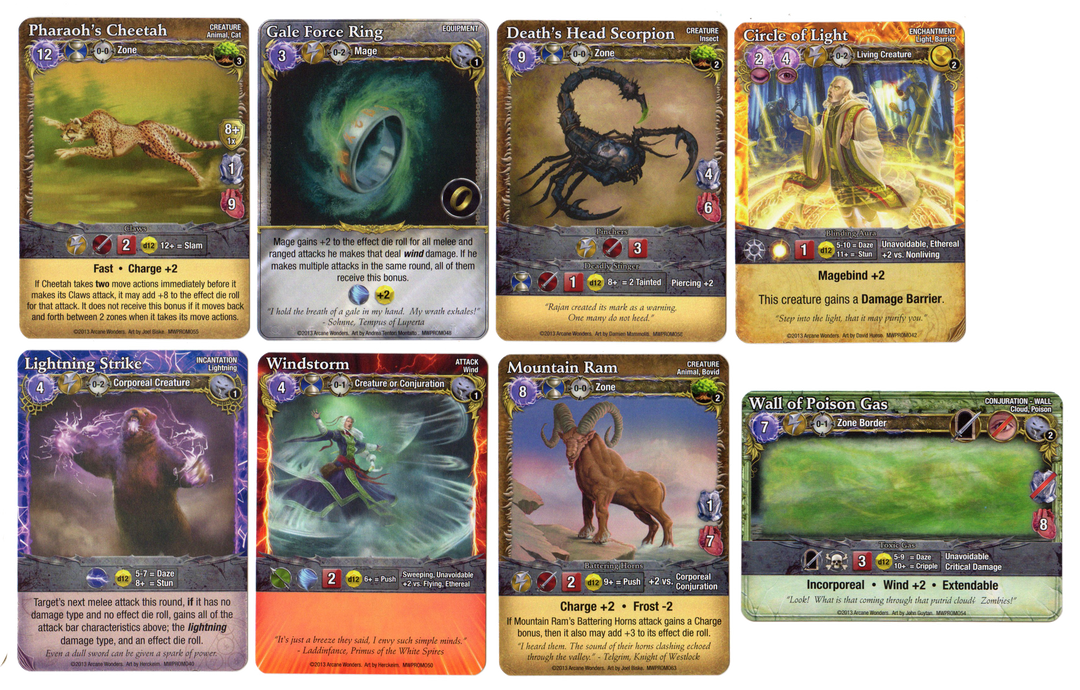 Mage Wars: Dice Tower 2014 Non-Kickstarter promo card set
8 promo cards available exclusively through The Dice Tower. Originally announced during the 2014 Kickstarter campaign, these were only available for purchase directly from The Dice Tower and were not sent to backers as part of the campaign. These are brand-new cards with new powers, etc.
Lightning Strike (MWPROMO40)
Circle of Light (MWPROMO42)
Gale Force Ring (MWPROMO48)
Windstorm (MWPROMO50)
Wall of Poison Gas (MWPROMO54)
Pharaoh's Cheetah (MWPROMO55)
Death's Head Scorpion (MWPROMO58)
Mountain Ram (MWPROMO63)
For more information, visit the BGG listing.
Part of The Dice Tower collection. The majority of the proceeds of this item return to The Dice Tower.
In stock, ready to ship

Inventory on the way