Living Forest: Sanki & Onibi promo cards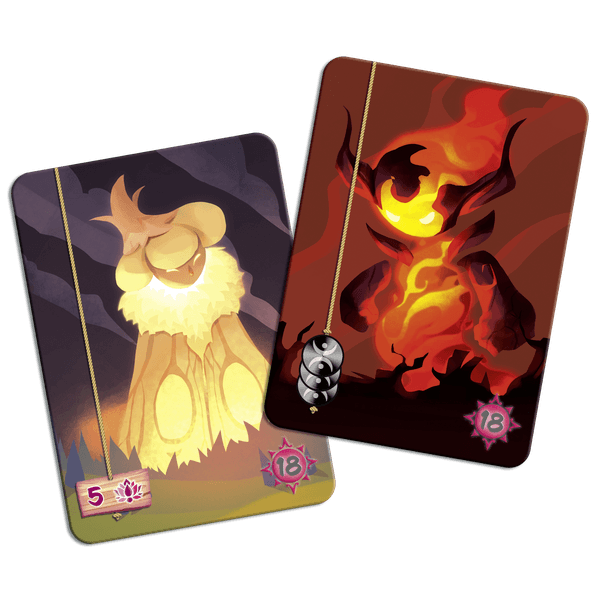 Living Forest: Sanki & Onibi promo cards
Sanki and Onibi are at the heart of the story told by Living Forest, they are the supreme beings who created the balance in the Forest. You can buy the Sanki card and the Onibi card as Guardian Animal cards. The rules for the cards are available as a downloadable PDF.
When the Sanki card is revealed in your Help line, it provides you with 5 Sacred Flowers.
When the Onibi card is revealed in your Help line, all Nature Spirits except you take only one action, regardless of the solitary and gregarious symbols in their Help line.
For more information, please refer to the BGG listing.
In stock, ready to ship

Inventory on the way