Legends of Andor: The Mermaid Iria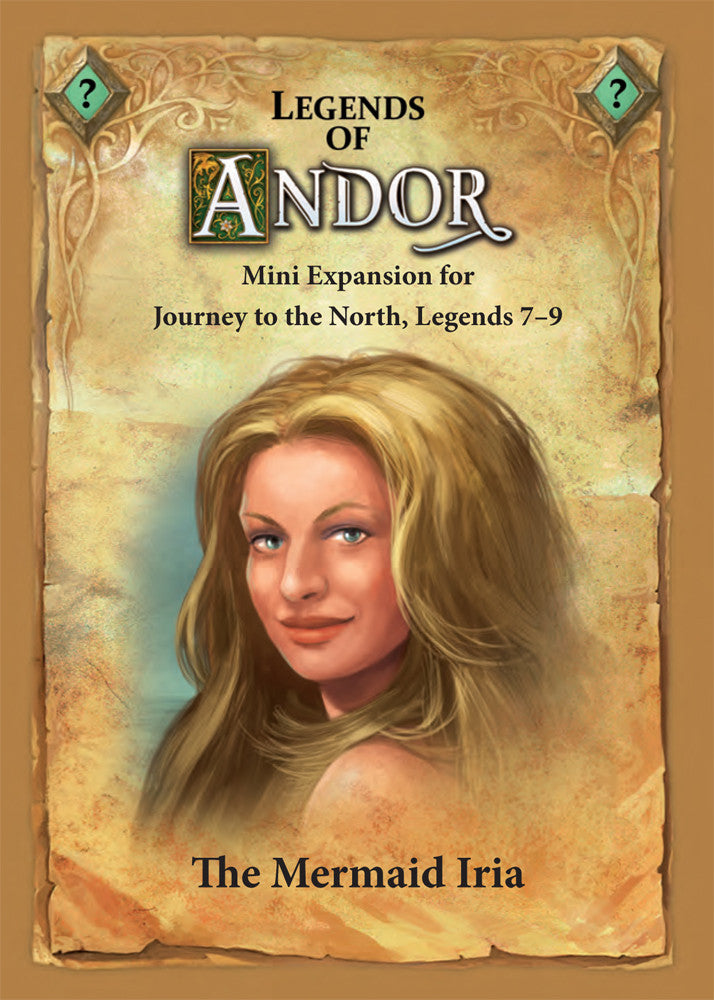 Legends of Andor: The Mermaid Iria
The Mermaid Iria has fallen in love. At sunrise each day, she waits longingly for her hero (or heroine).
The Mermaid Iria is an expansion for Legends of Andor: Journey to the North. At the beginning of the Legend, roll a red die to determine the position of the "Mermaid Iria" figure. Also, uncover one hero crest. From then on, when that hero is standing on Iria's space or an adjacent space at sunrise, he or she receives a gift. Otherwise, the heroes lose fame.
For more information, visit the BGG listing.
Regular price
$300
$3.00
Sale price
$150
$1.50
Save 50%
In stock, ready to ship

Inventory on the way