ICECOOL: Artifacts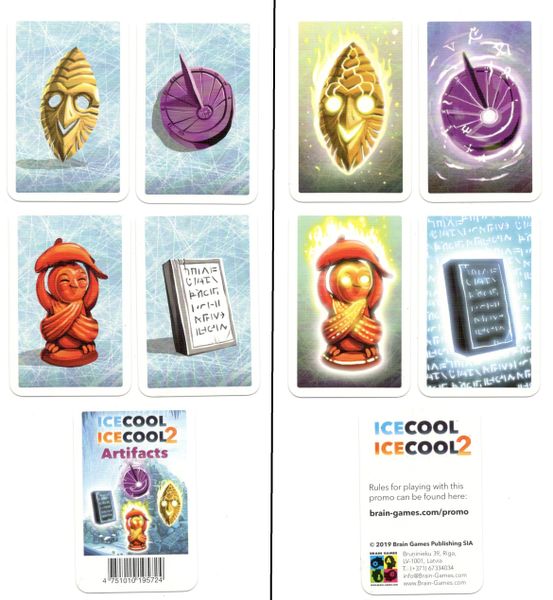 ICECOOL: Artifacts
Originally available as part of Promo Pack C from Dice Tower 2019 Kickstarter Campaign. This listing is for 4 cards.

At the beginning of every round, the catcher is the first to pick one of the artifacts to use this round. Then everybody else, going clockwise from the catcher, picks one. If playing with four, the last player does not have a choice and takes the last artifact.

Each artifact is usable once a round. When you take it, place it with the active (glowing) side up. Once it has been used, flip it to its inactive side (not glowing).

For more information, please refer to BGG listing.
**Note - Part of The Dice Tower collection. The majority of the proceeds of this item return to The Dice Tower **
In stock, ready to ship

Inventory on the way