Fields of Green: Dice Tower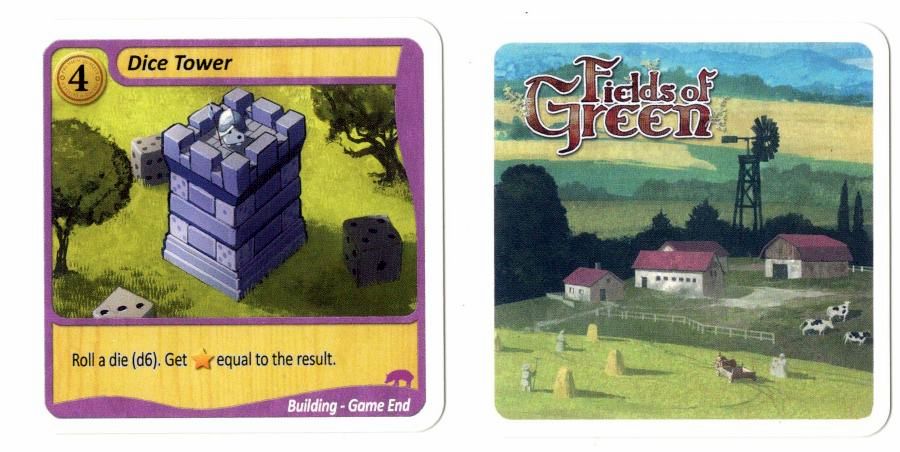 Fields of Green: Dice Tower
Originally available as part of the Dice Tower 2019 Kickstarter campaign.

Includes a set of 3 identical cards.

Dice Tower - costs $4 (Building-Game End) Roll a d6. Gain victory points equal to the result.

For more information, please refer to the BGG listing.
Part of The Dice Tower collection. The majority of the proceeds of this item return to The Dice Tower.
In stock, ready to ship

Inventory on the way