Fields of Green: Camels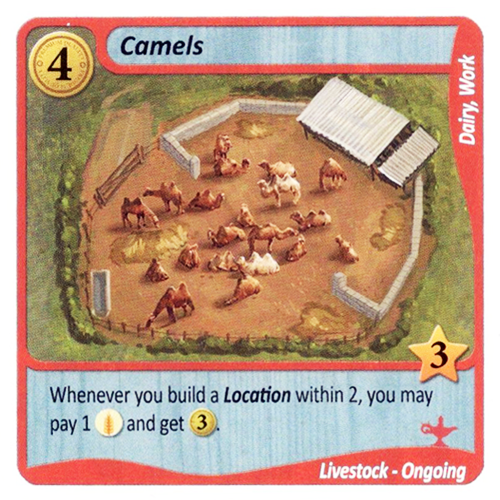 Fields of Green: Camels
2018 Essen Spiel Promo
Camels, a new Livestock card!
- Cost: 4
- Star: 3
- Livestock - Ongoing / Diary, Work
Playablility: Whenever you build a Location within 2, you may play 1 food and get 3 coins.
This card is a cross-promo card for one of the publisher's upcoming games.
The promo set includes three copies of the Camels card.
For more information, visit the BGG listing.
In stock, ready to ship

Inventory on the way