Exodus: Proxima Centauri: ECID-S14 Mini-Expansion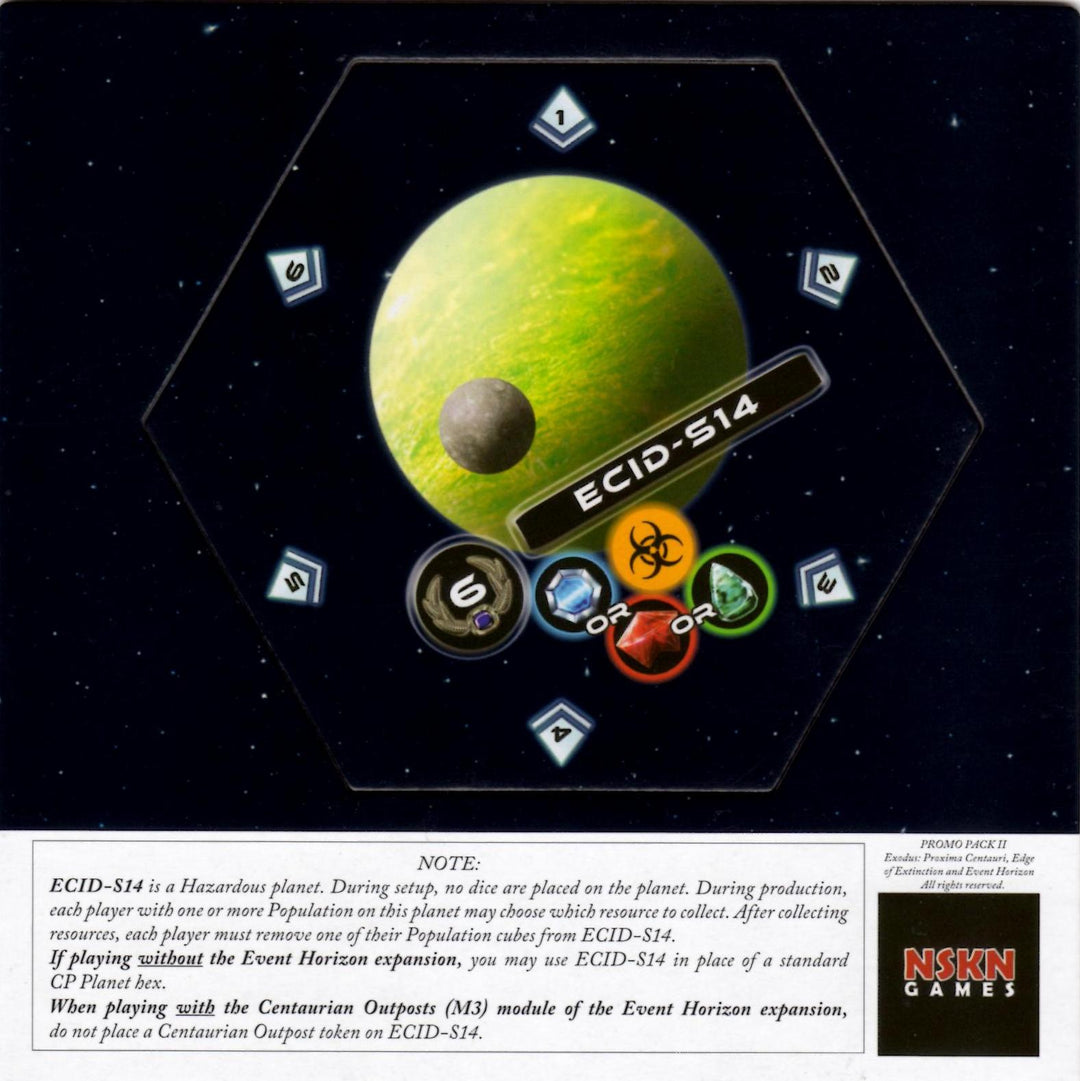 Exodus: Proxima Centauri: ECID-S14 Mini-Expansion
This is a planet hex promo tile for Exodus: Proxima Centauri, Edge of Extinction, and Event Horizon. Originally available as part of the Dice Tower 2018 Kickstarter campaign.

PROMO RULES:

ECID-S14 is a Hazardous planet. During setup, no dice are placed on the planet. During production, each player with one or more Population on this planet may choose which resource to collect. After collecting resources, each player must remove one of their Population cubes from ECID-S14.

If playing without the Event Horizon expansion, you may use ECID-S14 in place of a standard CP Planet hex.

When playing with the Centaurian Outposts (M3) module of the Event Horizon expansion, do not place a Centaurian Outpost token on ECID-S14.

For more information, please refer to the BGG listing.
**Note - Part of The Dice Tower collection. 100% of the proceeds of this item return to The Dice Tower **
In stock, ready to ship

Inventory on the way