Evolution: Gigantism Promo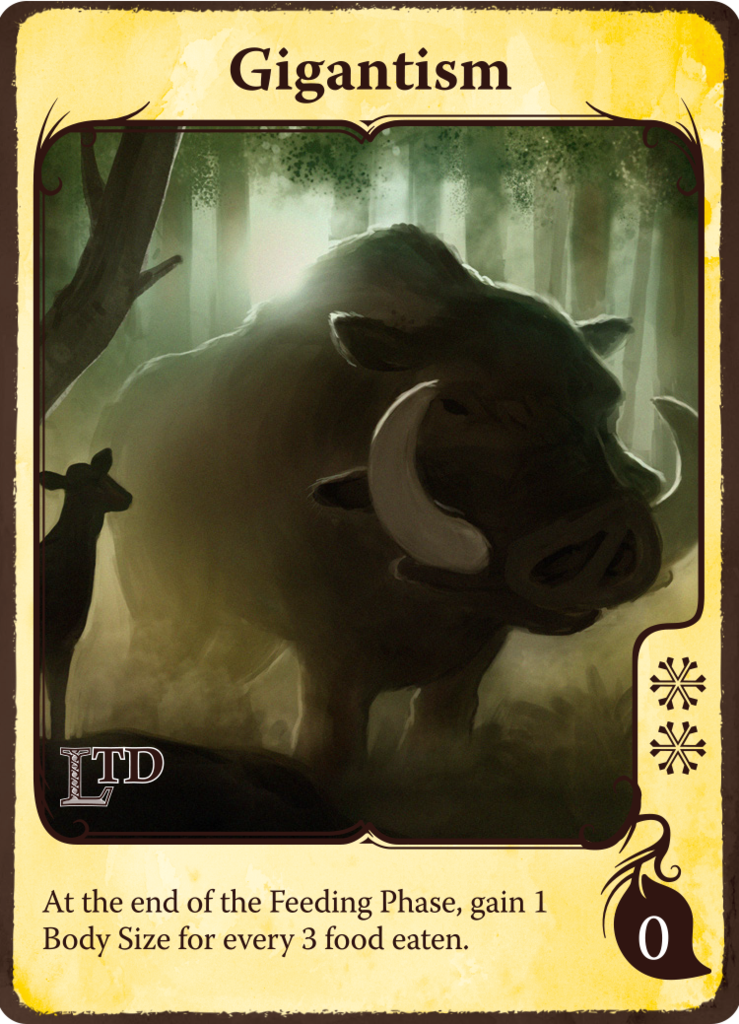 Evolution: Gigantism Promo
Gigantism is a promo card that can be used in Evolution or Climate by replacing a trait of your choice (all 7 copies) with Gigantisim (all 7 copies). The art is by John Ariosa and is it available only at the BGG store for a limited time.
Gigantism Text:
At the end of the Feeding Phase, gain 1 Body Size for every 3 food eaten.
For more information, visit the BGG listing.
Regular price
$500
$5.00
Sale price
$300
$3.00
Save 40%
In stock, ready to ship

Inventory on the way