Everdell: Court of Approval Alternate Art Promo Card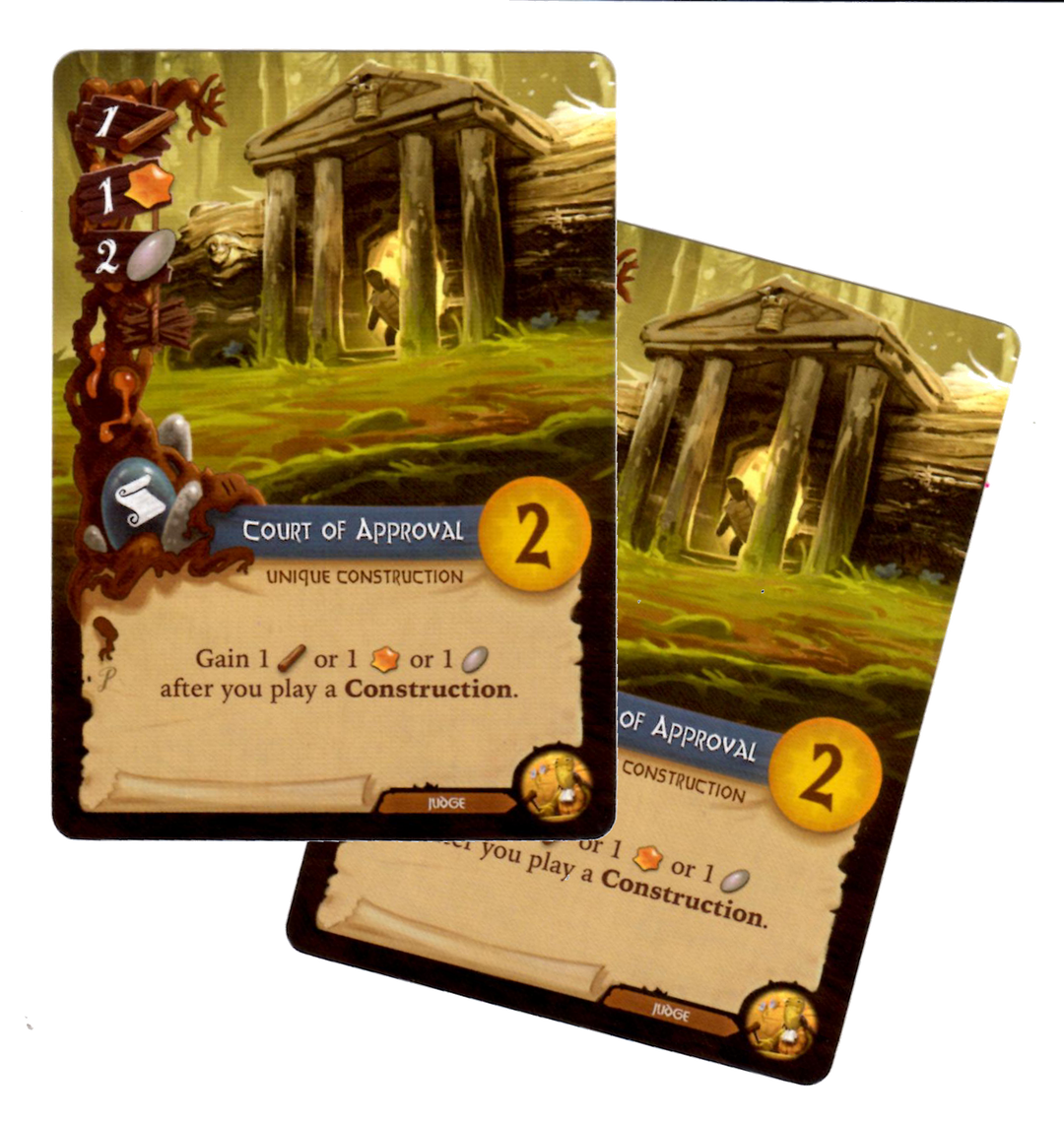 Everdell: Court of Approval Alternate Art Promo Card
Promotional Card included in the 2021 Dice Tower Kickstarter. It's an alternatively named version of the Courthouse from the core game. Listing is for two identical cards.
Unique Construction (Blue):

Cost: 1 twig, 1 resin, 2 pebbles
Worth: 2 base points
Text: Gain 1 twig or 1 resin or 1 pebble after you play Construction.
For more information, please refer to the BGG listing.
Part of The Dice Tower collection. The majority of the proceeds of this item return to The Dice Tower.
In stock, ready to ship

Inventory on the way