Critical Mass: Set of 4 Promotional Cards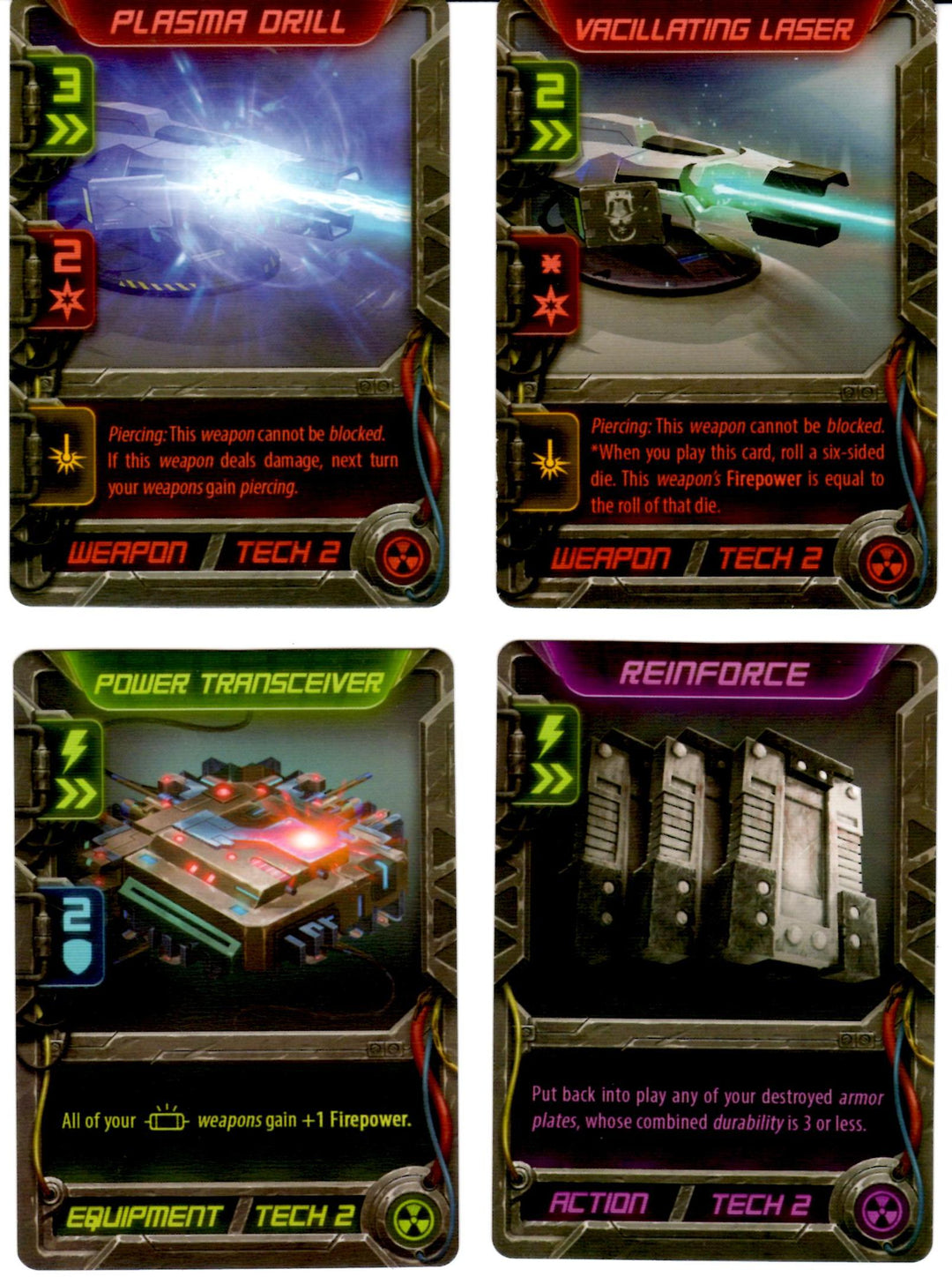 Critical Mass: Set of 4 Promotional Cards
Four (4) promotional cards for 'Critical Mass' originally available through Dice Tower 2019 Kickstarter campaign.

Vacillating Laser: Piercing weapon with Firepower determined by a d6 roll when played.
Plasma Drill: Piercing weapon which gives all of your weapons 'piercing' the turn after it deals damage.
Power Transceiver: All of your [battery] weapons gain +1 firepower.
Reinforce: Put back into play any of your destroyed armor plates, whose combined durability is 3 or less.
For more information, please refer to the BGG listing.
**Note - Part of The Dice Tower collection. 100% of the proceeds of this item return to The Dice Tower **
In stock, ready to ship

Inventory on the way