Cacao: Golden Temple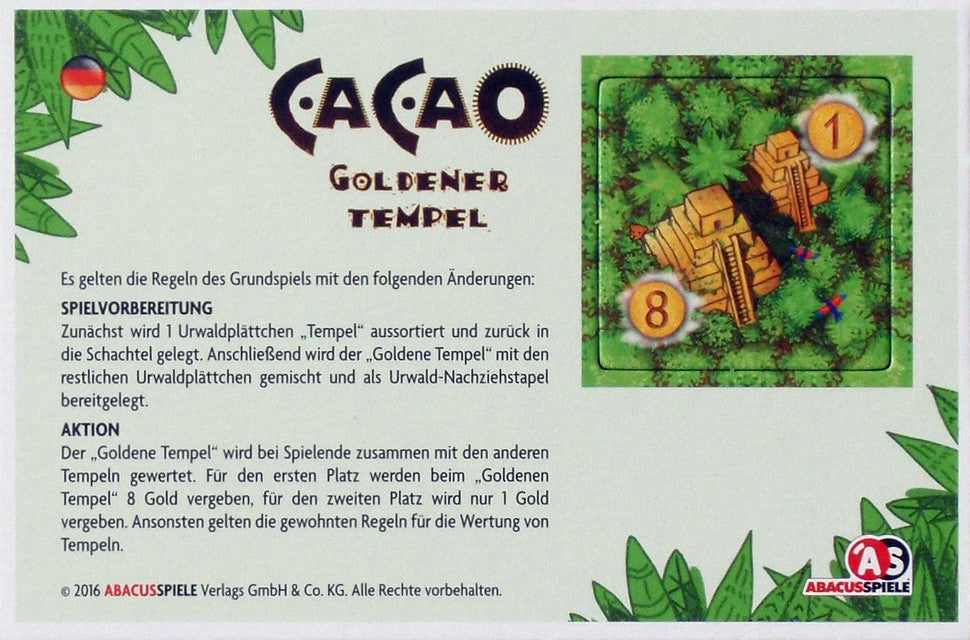 Cacao: Golden Temple
The Golden Temple is an 8/1 value temple and replaces one 6/3 value temple in Cacao.
It was previously contained in Brettspiel Adventskalender 2015 for Day 17 together with the Big Market.
The single promo was given out by Abacusspiele at Spiel 2016 in Essen.
Includes rules in English.
For more information, visit the BGG listing.
In stock, ready to ship

Inventory on the way