Burgle Bros.: 5 Promo Event Deck and Alter Ego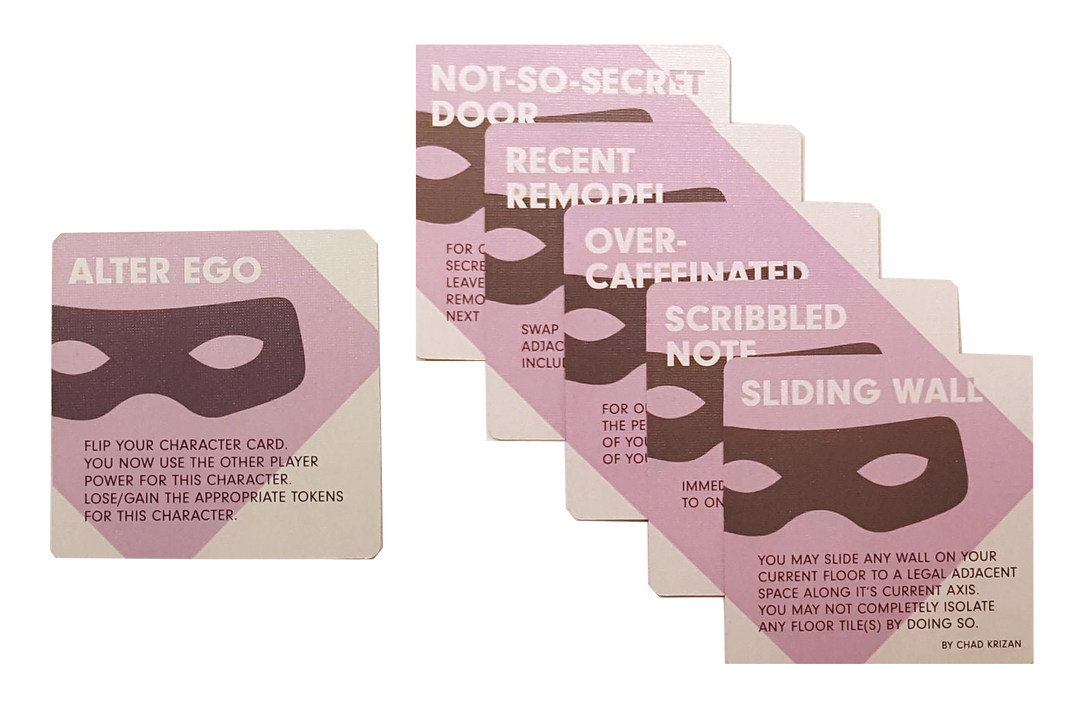 Burgle Bros.: 5 Promo Event Deck and Alter Ego
This pack includes the 5 Promo Event Deck AND the Alter Ego cards (but not the tokens that were originally bundled with Alter Ego). This listing is for CARDS only.
5 Promo Event Deck: Five all new events for Burgle Bros. designed by the BGG community:
Sliding Wall
Scribbled Note
Over-Caffeinated
Recent Remodel
Not-so-secret Door
Alter Ego: Single card that reads "Flip your character card. You now use the other player power for this character. Lose/Gain the appropriate tokens for this character."
For more information, visit the BGG listing.
In stock, ready to ship

Inventory on the way