Architects of the West Kingdom - Dice Tower Pack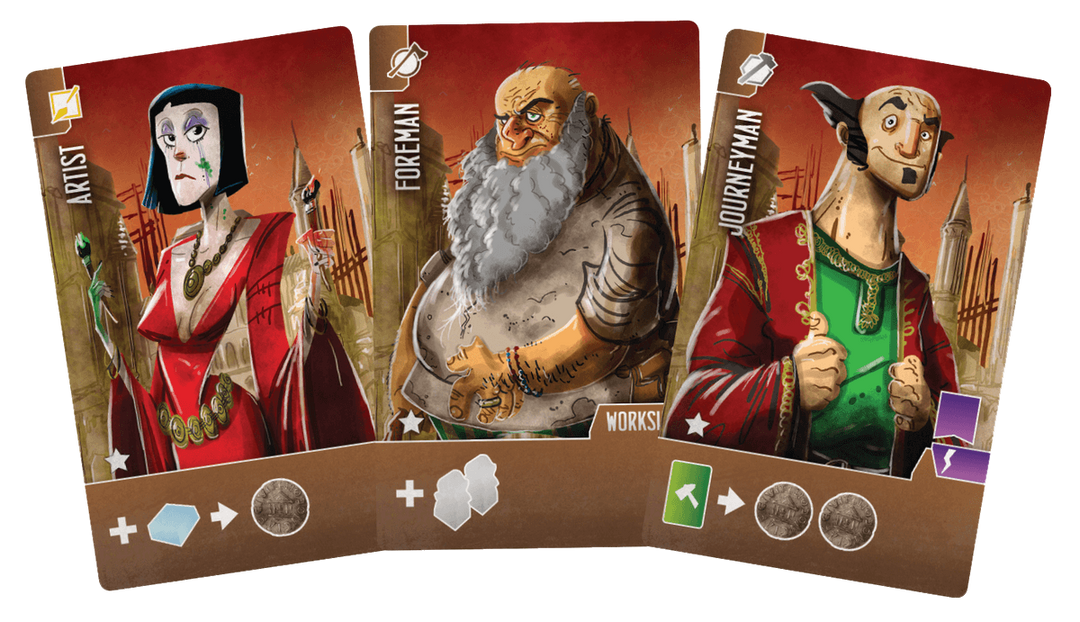 Architects of the West Kingdom - Dice Tower Pack
Special Promo for backers of the 2020 Dice Tower Kickstarter.
Artist = Any time you gain 1 Marble, also gain 1 Silver
Foreman = Treat the Workshop as if you had 2 extra Workers there
Journeyman = Any time you construct a Building, gain 2 Silver
Part of the Dice Tower collection. The majority of the proceeds of this items return to support The Dice Tower.
For more information, please refer to the BGG listing.
In stock, ready to ship

Inventory on the way