Ancient World, The: Forest Waterfall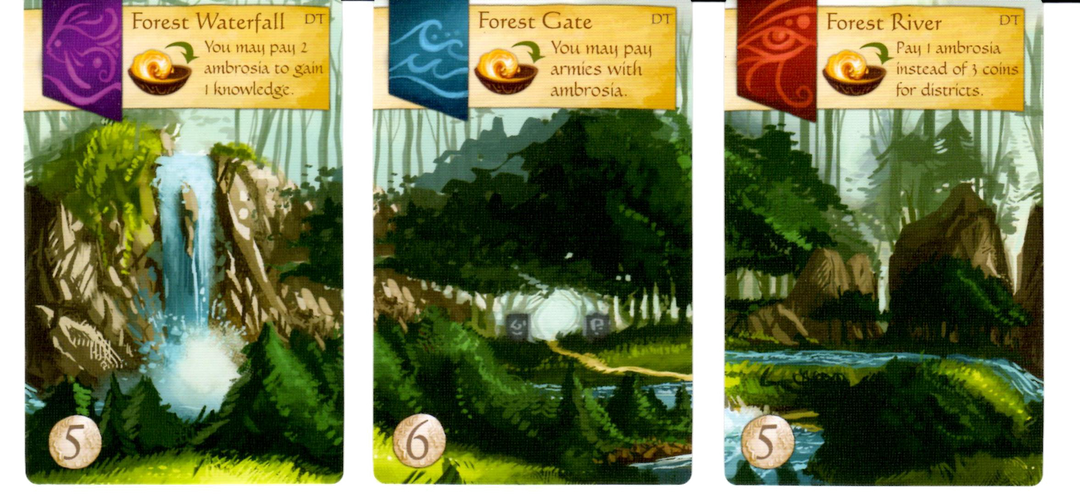 Ancient World, The: Forest Waterfall
3 Promo Cards for the new second edition of The Ancient World.

Forest River - Pay 1 ambrosia instead of 3 coins for districts

Forest Gate - You may pay armies with ambrosia

Forest Waterfall - You may pay 2 ambrosia to gain 1 knowledge
Note - Part of The Dice Tower collection. The majority of the proceeds of this item return to The Dice Tower.
In stock, ready to ship

Inventory on the way