Fickle: Decree Rules Promo Cards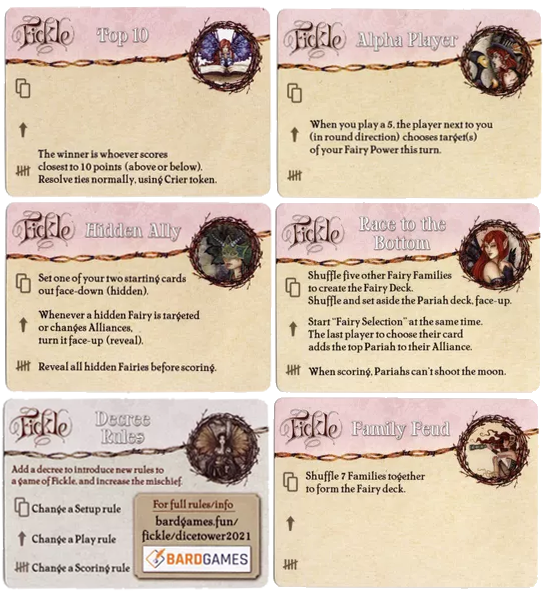 Fickle: Decree Rules Promo Cards
Originally available as part of Pack A from the Dice Tower 2021 Kickstarter campaign.
Decree Cards add an option rule to make each game of Fickle even more unique. During the set up of your next game, choose a Decree Card and follow the new rule(s). Each Decree adds a new twist that makes your game more challenging.
Each Decree Card uses the same icons to signal how the rule changes Set Up, Direct Action or Scoring for the entire game. Where the rule book conflicts with a Decree Card, follow the Decree Card instead.
Includes 3 double sided cards:
Rules Card / Family Feud
Alpha Player / Top 10
Hidden Ally / Race to the Bottom
For more information, please refer to the BGG listing.
Part of The Dice Tower collection. The majority of the proceeds of this item return directly to The Dice Tower.
In stock, ready to ship

Inventory on the way