Oceans: The Deep – Promo Pack 2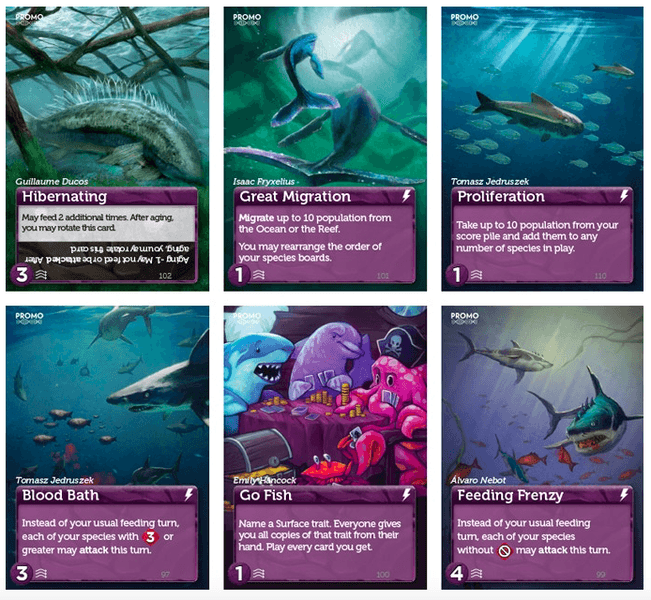 Oceans: The Deep – Promo Pack 2
This pack contains 6 new foiled promo Deep traits for Oceans and was available as an add-on in the Oceans Kickstarter pledge manager. Later available as part of the 2020 Dice Tower Kickstarter Explorers Pack.
PROMO cards are foiled to let people know they are different from other cards in the Deep. PROMO cards are well-balanced cards, but they are either A) more aggressive, B) more chaotic, or C) more complicated.
These cards were not included with any pledge level, and were not unlocked with stretch goals.
The Deep was designed to be infinitely expandable without throwing off the balance of the game, so you can pick and choose which cards to add to your game.
The Deep traits of Promo Pack 2 are "Hibernating", "Great Migration", "Proliferation", "Blood Bath", "Go Fish", and "Feeding Frenzy".
For more information, visit the BGG listing.
Part of The Dice Tower collection. The majority of the proceeds of this item return to The Dice Tower.
In stock, ready to ship

Inventory on the way