Detective: Case 6 - Suburbia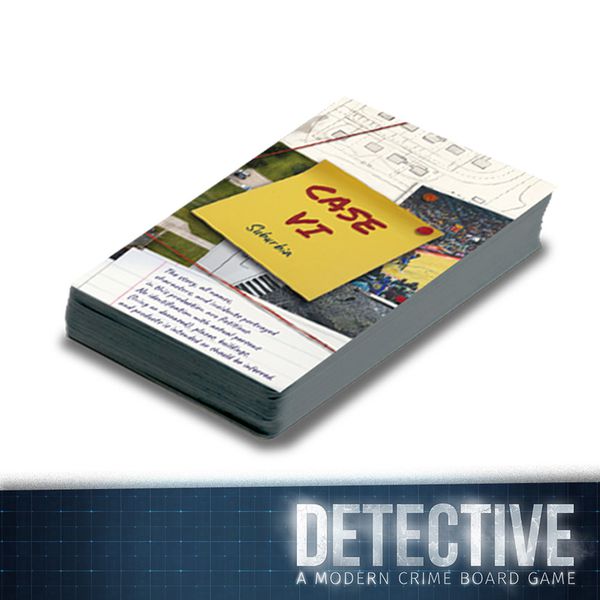 Detective: Case 6 - Suburbia
Solve one more case, an independent scenario called Suburbia. It will allow you to delve deep into the Cleveland suburbs and face corruption at its finest.
Case 6 is a great way to familiarize yourself with the rules of the game and fully prepare yourself for the demanding campaign from the box. But it is also a perfect scenario for a one-off game session. It is a bit shorter and simpler than the other missions, thus we also recommend playing it with friends who are not convinced to devote more than 15 hours to the entire campaign.
This is a standalone Case 6 for Detective: A Modern Crime Board Game, previously available only for those who pre-ordered the game. You will need a base game to play this scenario.
—description from the publisher
For more information, please refer to the BGG listing.
Regular price
$1000
$10.00
Sale price
$500
$5.00
Save 50%
In stock, ready to ship

Inventory on the way