7 Wonders: Leaders – Stevie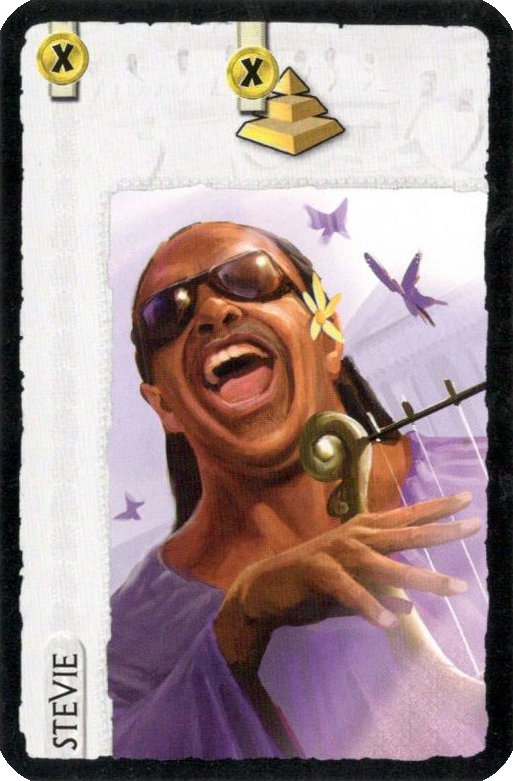 7 Wonders: Leaders – Stevie
Stevie Wonder is an additional leader for the 7 Wonders expansion LEADERS.
With his help, you can build a stage of your Wonder of the World; instead of paying the required number of resources, you pay the corresponding number of coins and slide Stevie under the appropriate stage face up.
The Card is only playable with 7 Wonders: Leaders Expansion for 7 Wonders.
NOTE - This card was designed for the original, pre-2020 version of 7 Wonders. It is compatible with the newer version of 7 Wonders: Leaders, although the card layout will look a little different.
For more information, visit the BGG listing.
In stock, ready to ship

Inventory on the way