GeekUp Bit Set: Above and Below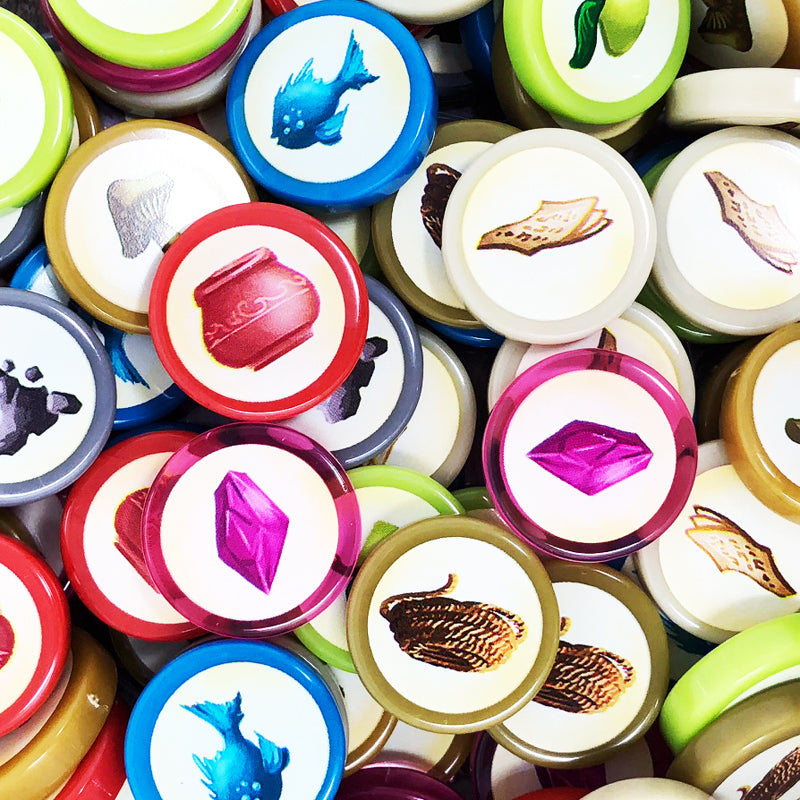 GeekUp Bit Set: Above and Below
For fans of Above and Below, it doesn't get better than this! Upgrade your goods tokens for a premium game experience!
This set contains the goods tiles contained in Above and Below:
12 fruit
12 fish
12 mushrooms
10 ropes
10 pots
10 paper
8 stone
7 gems
The pieces are made of a hard plastic, similar to bakelite, and the graphics are applied via a 4 color heat transfer process, which fuses the images to the plastic in a way that makes them very scratch resistant, meaning they should last a lifetime.
Regular price
$2800
$28.00
Sale price
$2000
$20.00
Save 29%
In stock, ready to ship

Inventory on the way