BoardGameGeek Artist Series: Series 7 - Pandemic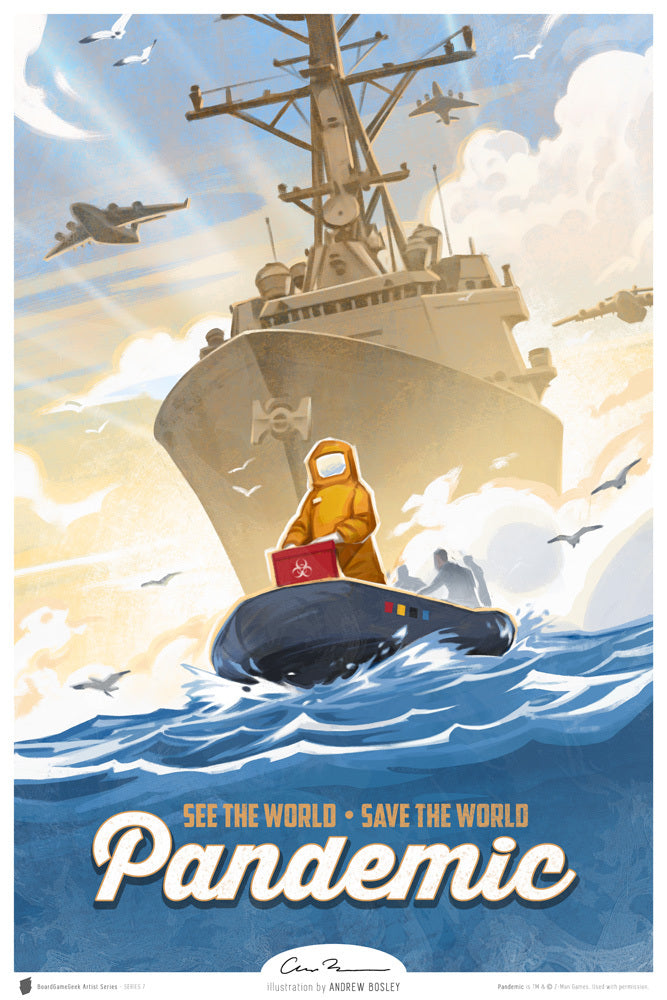 BoardGameGeek Artist Series: Series 7 - Pandemic
The BGG Artist Series is a series of art prints featuring artwork by our industry's most prominent artists! We invite a selection of our favorite artists in the game industry to choose a game they'd like to represent in the style of a vintage travel poster. They can only choose a game that they were not originally involved with.
If you're looking for a once in a lifetime experience, Andrew Bosley offers up this nautical twist to Pandemic!
These are giclee prints on certified archival Somerset Velvet 310 gsm paper. If you're not familiar with giclee prints, they are museum quality prints, so these are more akin to a fine art print than a cheap poster.
DISCOUNT --> Buy four or more Artist Series prints (any size, any series), and get $5 off each print!
Regular price
$3200
$32.00
In stock, ready to ship

Inventory on the way