Stop Thief!: Ernie "The Axe" Garry Promo Card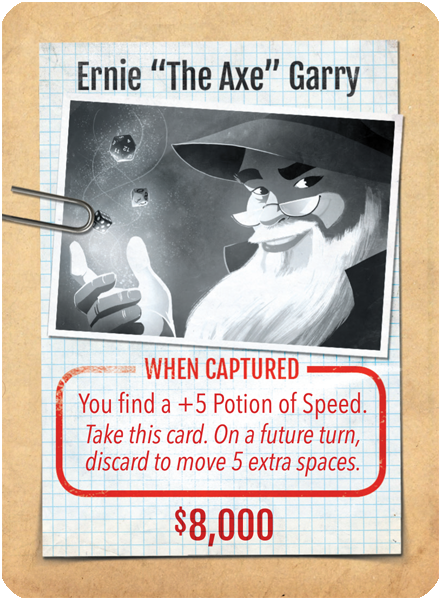 Stop Thief!: Ernie "The Axe" Garry Promo Card
A promo card given out to customers who purchased a game from the Restoration Games booth at GenCon 2017.
Ernie "The Axe" Garry
When Captured: You find a +5 Potion of Speed. Take this card. On a future turn, discard to move 5 extra spaces. $8000
For more information, visit the BGG listing.
In stock, ready to ship

Inventory on the way