Robinson Crusoe: Adventure on the Cursed Island – Beach Card Mini Expansion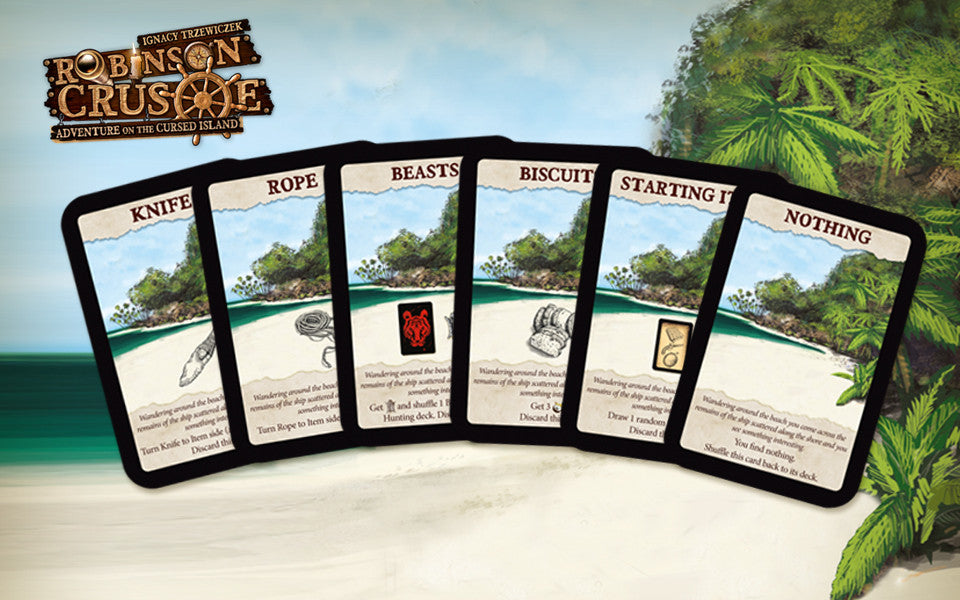 Robinson Crusoe: Adventure on the Cursed Island – Beach Card Mini Expansion
This expansion was created for the Kickstarter campaign of the book "Board Games That Tell Stories". The expansion contains 9 special Beach cards.
This thematic mini-expansion allows for taking a special Gathering action on the Beach type tile (tile no.8). Instead of gathering wood or food from the tile players can draw and resolve 1 Beach Card. This way the castaways may find precious things among the remains of the ship.
For more information, visit the BGG listing.
In stock, ready to ship

Inventory on the way