Rick and Morty: Close Rick-Counters of the Rick Kind Deck-Building Game - Promo Rick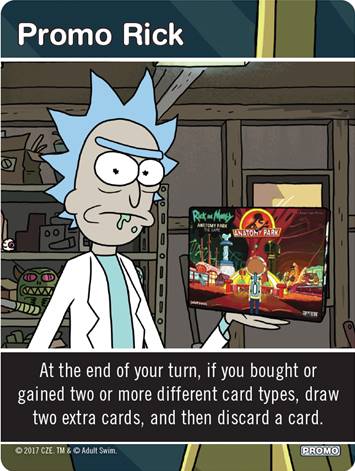 Rick and Morty: Close Rick-Counters of the Rick Kind Deck-Building Game - Promo Rick
Promo Rick originally was included with the first printing of Rick and Morty: Close Rick-Counters of the Rick Kind Deck-Building Game, and was subsequently made available via other means.
It is compatible with any Cryptozoic Cerberus Deck-Building game.
Promo Rick has the following ability: At the end of your turn, if you bought or gained two or more different card types, draw two extra cards, and then discard a card.
For more information, visit the BGG listing.
In stock, ready to ship

Inventory on the way