Meeple Circus: Tomatoes and Awards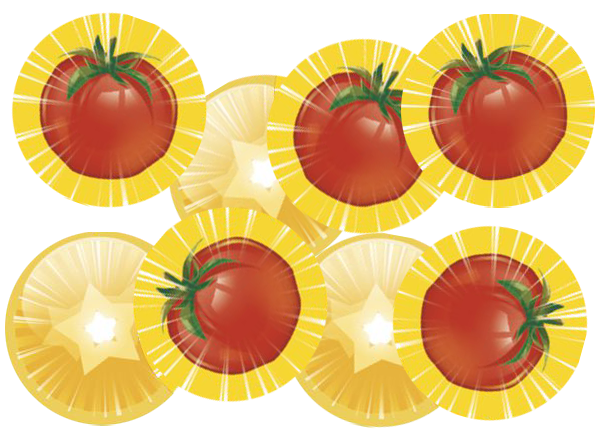 Meeple Circus: Tomatoes and Awards
TOMATOES: During the third round, before each act, one player (other that the one who is performing their act) is designated as the tomatoes thrower.
That player takes 5 Tomato tokens from the reserve.
As soon as the performance starts, the tomatoes thrower will throw tomatoes at the performing player (making sure not to disturb the performance) in three different cases:
• anytime one or more components fall
• anytime you hear a big cymbal crush (after 1 minute, and then every 20 seconds).
• if the performing player forgets to say «tadaaaa» at the end of their act.
Note: A player cannot get more than 5 tomatoes during an act. At the end of the game, the player (or players) who got the most tomatoes loses 3 Applause, and the player (or players) who got the least tomatoes gains 3 Applause!
AWARDS At the beginning of the game, each player takes an Award token from the reserve.
Before the game ends, each player must have given their token to another player (at any time) and must explain why they did it. Examples: because that was the most amazing performance of the game, because this is a perfect execution of a challenge, because it was the funniest act.
At the end of the game, each Award token is worth 2 Applause.
If a player forgot (or did not want) to give their Award token, they lose 4 Applause.
For more information, visit the BGG listing.  NOTE:  The Clown token referenced in the BGG listing is NOT included with our version of this promo. 
Regular price
$500
$5.00
Sale price
$250
$2.50
Save 50%
In stock, ready to ship

Inventory on the way