Mare Nostrum: Empires - Mythical Beasts Expansion Tiles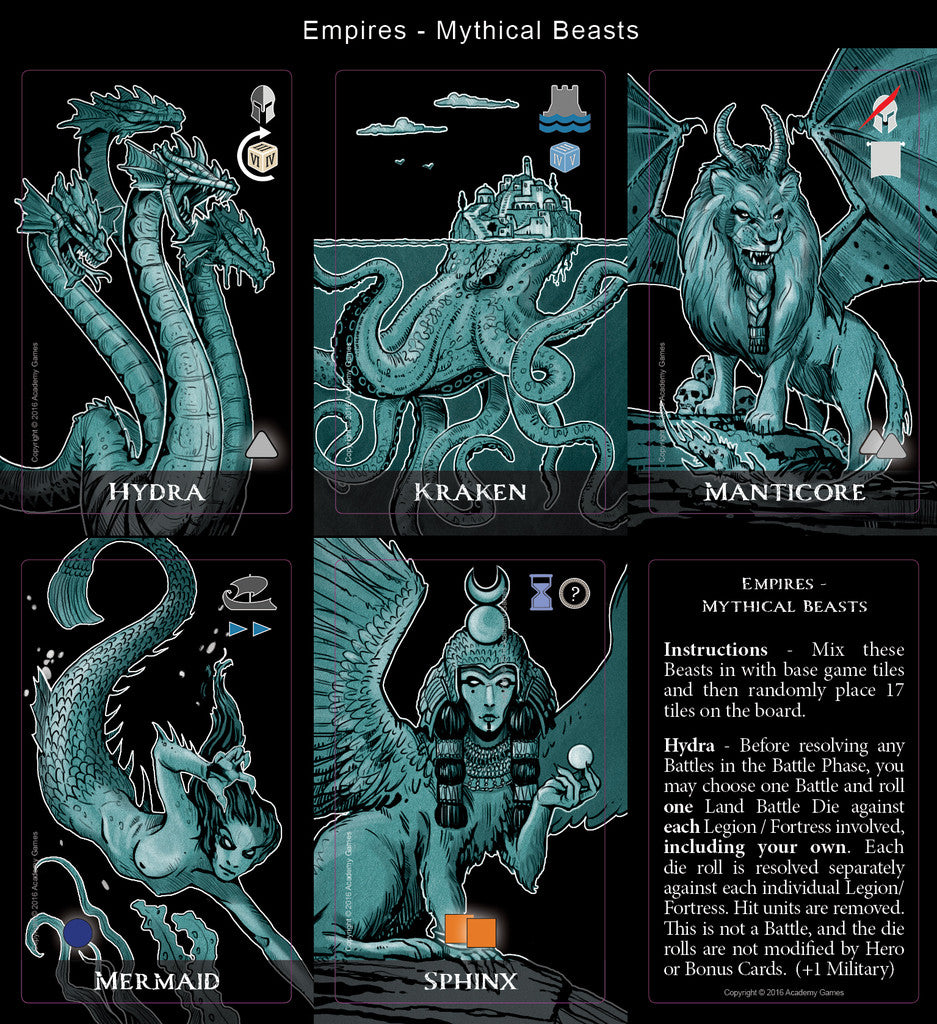 Mare Nostrum: Empires - Mythical Beasts Expansion Tiles
The Mare Nostrum: Empires - Mythical Beasts Expansion Tiles are fully compatible with Mare Nostrum – Empires. These creatures feature new additions, such as:
The Kraken, which can help defend your triremes with floating Sea Fortresses.
The Sphinx, who provides her wisdom in the Trade round, allowing you to choose your Resources after you see what your opponents have to offer.
The Hydra, which attacks both foes and friends indiscriminately in battle.
The Manticore, which reduces your opponent's Legions, even as it bolsters your military strength.
The Mermaid, who guides your triremes, allowing them to move one additional Sea Area per turn.
For more information, visit the BGG listing.
Regular price
$1000
$10.00
Sale price
$500
$5.00
Save 50%
In stock, ready to ship

Inventory on the way