Hero Realms: Tanat the Outcast Promo Card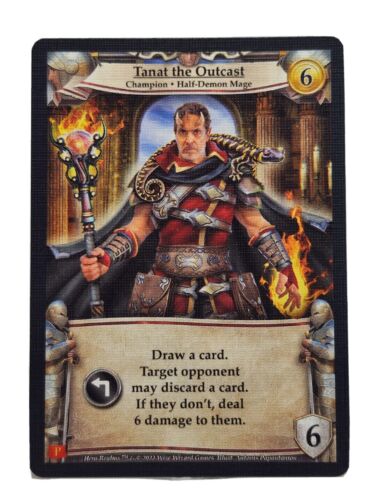 Hero Realms: Tanat the Outcast Promo Card
 A promotional card given out at Gen Con 2022, for use with the game Hero Realms.
Name = Tanat the Outcast
Type = Champion, Half-Demon Mage
Cost = 6 gold
Expend Ability =

Draw a card. The target opponent may discard a card. If they don't, deal 6 damage to them.

Defense = 4 
For more information, please visit the BGG listing.
In stock, ready to ship

Inventory on the way