Flamecraft: The Spice Tower and Flamestarter Statue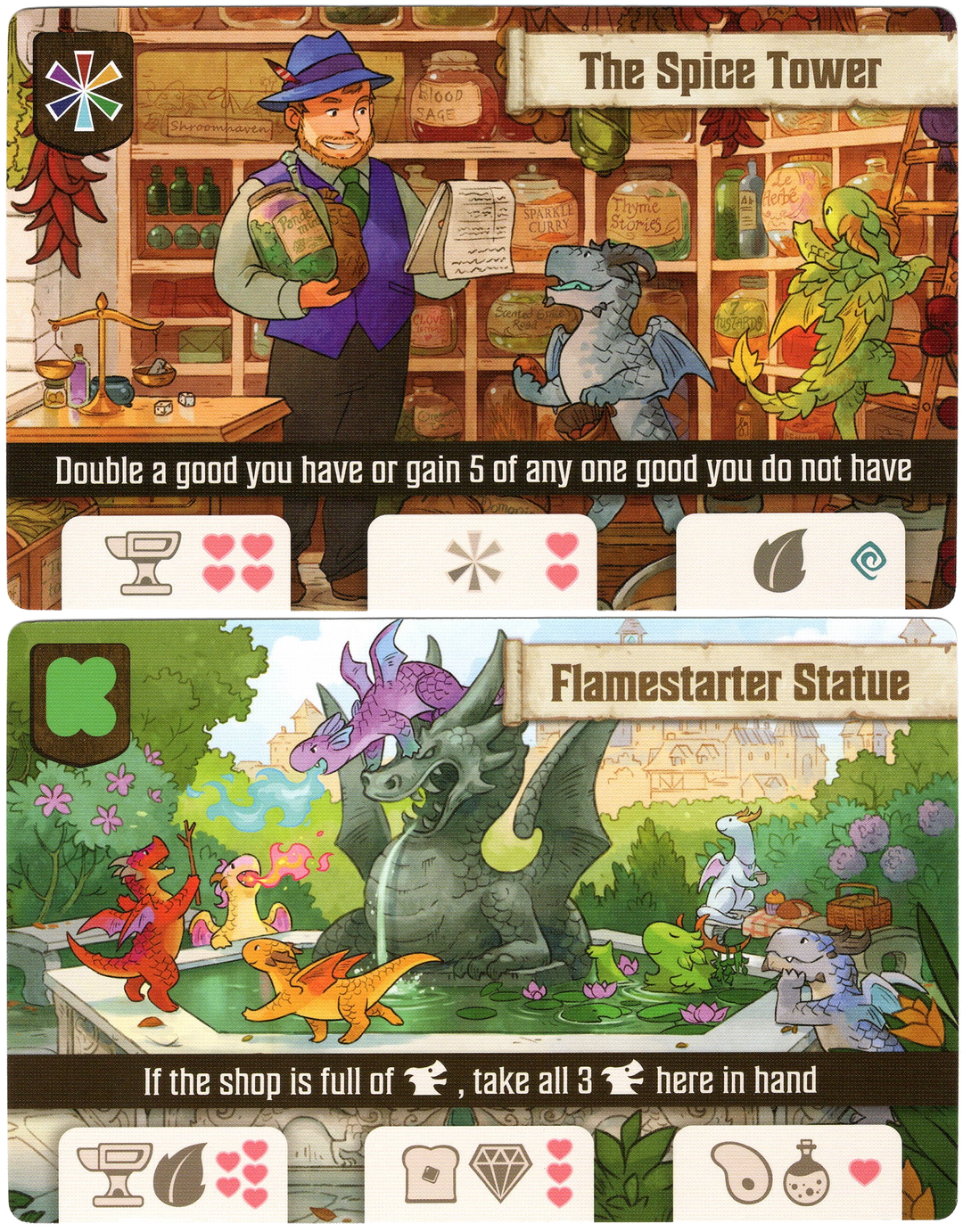 Flamecraft: The Spice Tower and Flamestarter Statue
The Spice Tower and Flamestarter Statue are additional shops for Flamecraft available via the Kickstarter and as a promo pack.
The Spice Tower is a wild goods shop with the power to either double a good you have or provide 5 goods of a type you don't have. The artwork is a reference to a well-known content producer and contains many board game puns in the background.
Flamestarter Statue is a high reputation shop that has the unique ability to allow players to gain dragons that have been previously placed.
—description from the publisher
For more information, please refer to the BGG listing.
** Part of The Dice Tower collection. The majority of the proceeds of this item return directly to The Dice Tower.
In stock, ready to ship

Inventory on the way