Dream Home: Pets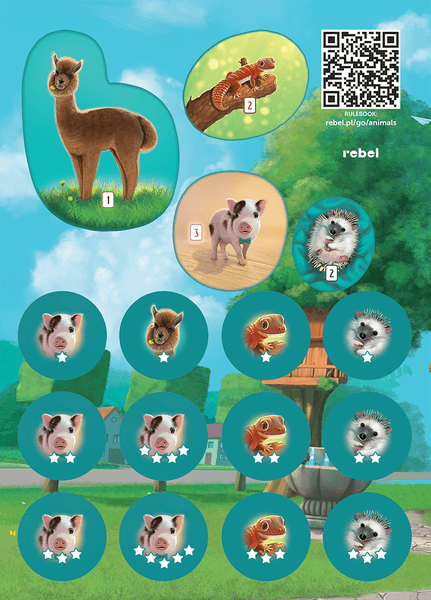 Dream Home: Pets
The expansion adds four Animal tokens.
The last player in the turn picks a card and places a random animal token on it. Whenever a player takes the card, they also take the token. At the end of the game whoever has the most tokens of a single animal type takes that animal.
For more information, visit the BGG listing.
In stock, ready to ship

Inventory on the way